---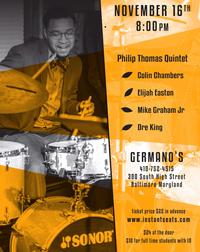 PHILIP THOMAS QUINTET
$10.00 - $22.00
Friday
11/16
6:00 pm
Buy Tickets
Get into the swing of Thanksgiving with the Philip Thomas Quintet. Colin Chambers, Elijah Easton, Mike Graham, Jr., Dre King, and Philip Thomas have all come together to make this a musical night you do not want to miss.
---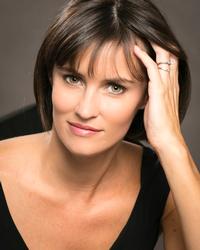 BETSEY HOBELMANN IN "SONGS YOU KNOW BY HEART: PART II"
$10.00
Saturday
11/17
6:00 pm
No Tickets Available Online. Please call the venue for additional information.
The lovely Betsey Hobelmann returns to the Cabaret with her new show. She is accompanied by Sterling Gray on the baby grand.
---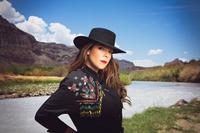 MELANIE BRULÉE
$10.00
Sunday
11/18
6:00 pm
Buy Tickets
What most might call Americana, folk-rock or country music, Toronto-based Melanie Brulée colours her own, bringing a vintage respect to a modern sound by intertwining surf-style guitar tones and catchy melody hooks - all with the vibe of a speakeasy cabaret. Her music has been on regular rotation on NPR and Sirius XM and her third album Fires, Floods & Things We Leave Behind, exploring themes of family, loss and addiction, was released in October 2018.
Visit Website
Watch Video
---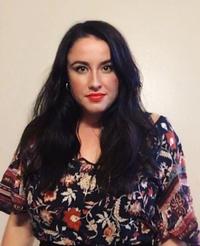 CALLA FUQUA IN "SONGS FOR A MODERN AGE"
$10.00
Friday
11/23
6:00 pm
Buy Tickets
Calla Fuqua is thrilled to be back performing at Germanos for her third time. She recently graduated with a BA in theatre from Goucher College. She will be performing numerous songs from contemporary musicals, each one meaningful and engaging. So kick off your holiday season with Calla, for a night of fun!
---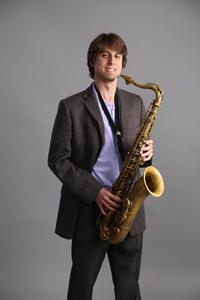 MICHEL NIRENBERG
$25.00
Saturday
11/24
6:00 pm
Buy Tickets
Michel Nirenberg is an award-winning jazz and classical saxophonist and composer from Rio de Janeiro. Now on his third U.S. tour as a Jazz Beyond Borders touring artist, he has already won the hearts and minds of many jazz fans and high praise from critics.
He earned a master's degree from James Madison University in classical performance, saxophone. He recorded his first album in New York and Washington, D.C. in 2015, accompanied by a roster of international players. Retrato/Portrait quickly rose to No. 6 on the CMJ jazz radio charts in the U.S., leading to a string of concerts and standing ovations from many enthusiastic fans.
Nirenberg's music showcases a range of styles in contemporary and historically popular Brazilian instrumental music. Along with the familiar sounds of samba, listeners will hear the urban-born choro, forrò, baião, maracatu, and Ijexa. Being a history buff, the young artist treats American audiences to fascinating tidbits about how these styles evolved.
Tour performances include tunes from his CD such as "Menina de Avental." A traditional samba inspired by a beautiful woman, it is reminiscent of "Manhã de Carnaval" (Black Orpheus) by Luis Bonfá. Hear Ellington's "Caravan" given a Brazilian twist and "Forro from the South," paying tribute to the state of Virginia..
Enjoy highlights from his next album as well. "Faith" mixes baião, partido alto and maracatu rhythms. An Ijexá rhythm from the state of Bahia, "Bahia De Todos Os Santos" is based on a traditional Capoeira chant. (Capoeira is the martial art used by Brazilian slaves in revolts against the well-armed Portuguese.)
Nirenberg is an eager and able ambassador of Brazilian music with its rich mix of cultures and captivating rhythms. His Germano's debut features other top-flight players: internationally known bassist Michael Pope, pianist Todd Simon and drummer Julian Berkowitz. Get ready to hear amazing tunes—melodic, memorable!
"In terms of style, substance, and execution, Nirenberg ranks high. This is some brilliant Brazilian jazz." – Dan Bilawsky, All About Jazz
"Here is a player who uses virtuosity not for self-aggrandizement but to glorify the music." – Raul da Gama, Latin Jazz Network
"Exquisite execution and virtuoso performances underpin a well-curated selection of music." – Ken Avis, Baltimore Jazz Alliance
Visit Website
Watch Video
---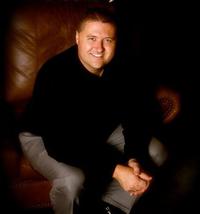 TODD HARRISON TWINING AND FRIENDS: WHEN CHRISTMAS COMES TO TOWN
$15.00
Sunday
11/25
6:00 pm
Buy Tickets
The marvelous composer, vocalist and musician, Todd Harrison Twining, puts us in the holiday spirit in this delightful cabaret of favorites perfect for the whole family.
---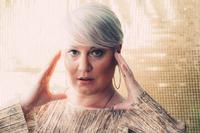 ERIN COSTELO
$15.00
Thursday
11/29
6:00 pm
Buy Tickets
Although she has been compared to icons like Carole King and Nina Simone, Erin Costelo's fifth studio album cements her status as an utterly inimitable voice in Americana music.

Taking inspiration from sources as varied as Ryan Adams and Randy Newman, Sweet Marie is a genre-defying album that sounds at once timeless, timely and completely fresh.

The album features a host of great Canadian talent including, Glenn Milchem on drums (Blue Rodeo), Anna Ruddick on bass (Randy Bachman), Leith Fleming-Smith (Matt Mays) and Erin's long-time guitarist and partner, Clive MacNutt.

On Sweet Marie, Erin looks at a world and industry that pushed her to the edge of ending her musical career – but she pushes back. Pulsing with a confident and cathartic energy, Erin's voice soars even as her songs dive deep.

Sweet Marie will be released in Canada on Oct 19th on Erin's own label Venue Records and to the rest of the world on October 26th through Compass Records.

A "Making of" documentary, directed by Amelia Curran will air on CBC TV in Fall 2018.
Visit Website
Watch Video
---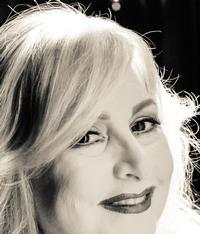 JEANNE GIES IN "HOME" FEATURING JAZZ LEGEND, LARRY WILLIS
$25.00
Friday
11/30
6:00 pm
Buy Tickets
Some say 'home' is where one flourishes, a safe haven for body and soul. Where we find it: only our hearts can tell. The holiday season brings a particular longing for the comfort of hearth and home, wherever it may be. NYC-based singer songwriter Jeanne Gies features jazz legend Larry Willis for an evening of creative exploration and tales of travelin' home . . .
LAWRENCE ELLIOTT LARRY" WILLIS is an American jazz pianist and composer. He has performed in a wide range of styles, including jazz fusion, rock, bebop and avant-garde. Born in NYC, Willis began his career recording with Jackie McLean. He has numerous recordings both as sideman and leader, and has performed with a diverse range of musicians, including seven years as keyboardist for Blood, Sweat & Tears, Nat Adderley, Cindy Blackman, Louis Hayes, Jimmy Heath, Carmen McRae, and Roy Hargrove. His recent recording with Paul Murphy, Exposé, demonstrated the fusion principles of bebop and avant-garde jazz.
Bassist BLAKE MEISTER has performed and recorded with a diverse group of musicians, including Gary Thomas, Katharine McPhee, Mýa, Marc Copland, David Kikoski, Gary Bartz, Steve Davis, Warren Wolf, Ahn Sook Sun, Buddy Wachter, Paul Bollenback, Eddie Henderson, Ingrid Jensen, Jeremy Pelt, Jack DeJohnette, and Ralph Peterson. He is a regular member of Gary Thomas' Pariah's Pariahs and The Divide ensembles, as well as the Larry Willis trio and quintet. He has received the 2015 Individual Artist Award (IAA) for performance, as well as the 2012 IAA for composition from the Maryland State Arts Council. His debut album, Septagon, was released on the Inner Circle music label, and was named Album of the Year by both CapitalBop and the Washington D.C. City Paper. Meister is currently a bassist for the American Studio Orchestra and serves on the faculty of the Peabody Conservatory of Music of the Johns Hopkins University
Sweden-born composer, recording artist, and trombonist MICHAEL RORBY is an international phenomenon and a steady presence on the New York jazz scene. He has recorded and performed with many jazz legends, including Philip Harper, Johnny O'Neal, Patience Higgins, Phil Young, Harvie S., Roy Merriweather, Enrique Haniene and the late Dennis Davis . A sublime soloist as well as consummate side-man, Rorby is known for his creative styling and solid swing.
For the past 20 years, MICHAEL RAITZYK has been one of the top jazz guitarists in the Baltimore-Washington area. Acclaimed for his solid rhythm chops and improvisatory imagination, Raitzyk has played with everyone from Pepper Adams and Mel Torme to Clifford Jordan and Bill Hardman.
JEANNE GIES is an international performing artist and educator. She has recorded with a stunning array of jazz greats, including Howard Alden, Gerald Cannon, Sherman Irby, Willie Jones III, Romero Lubambo, Russell Malone, Bucky Pizzarelli, Eric Reed, and Jack Wilkins. Jeanne recently penned the lyrics and recorded the critically acclaimed Window (da janela) featuring the music of Brazilian composer Manu Lafer. A licensed voice specialist, Jeanne presides over the annual Jazz Vocal and Guitar Workshop in Bolzano Italy (info@sonntag.com for 2019 dates.)
Dubbed a 'pro' by Newport Jazz Festival founder George Wein, Jeanne is recognized for her full-bodied voice and distinctive phrasing. UK Jazz Waves host Alan Steadman sums it up: 'At a time when there are many vocalists who think they are jazz singers, it's great to hear someone who really is . . .
---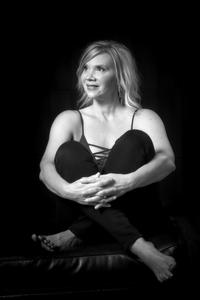 CHRISTY TRAPP IN "THE WORDS OF A WOMAN"
$15.00
Saturday
12/01
6:00 pm
Buy Tickets
Christy Trapp is thrilled to bring her brand new show, "The Words of a Woman" to Germano's this fall. "The Words of a Woman" , is a musical journey of the seasons of life a woman goes through and what she experiences and learns along the way. Using the words of notable women composers Joni Mitchell, Carole King, Patty Griffin, Lori Mckenna, Michele Brourman and Amanda McBroom, Christy explores life, love and deep connection all while keeping a sense of humor along the way. "The Words of a Woman" is directed by Marianne Glass Miller with musical direction by Jeff Hamlin.
Christy Trapp is a Seasoned cabaret artist, with 20 years of experience entertaining and enchanting audiences up and down the East Coast. Numerous memorable performances including "Red High Heels" which made stops in New York City, Chicago, Washington D.C., Baltimore and Annapolis. Her newest show "Searching for Signs" debuted at Don't Tell Mama in New York City, Spring 2015, and most recently with a stop at Ram's Head in Annapolis this past October.
Visit Website
Watch Video
---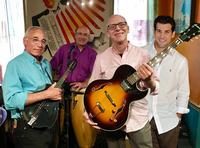 NO STRINGS ATTACHED
$15.00
Sunday
12/02
12:00 pm
Buy Tickets
The bond they have outside of music is Mt. St. Joseph High School in Baltimore. It was during their high school years that they first performed together. Now, more than forty years later, their sound is unique, exciting, and smooth. Their take on classic pop music is often unpredictable. Their secret weapon is the mandolin!
While they each went into different careers, a doctor, an attorney and a broadcaster, they have always found time to regroup to create musical memories for their faithful following.
Alan Reisinger has mastered the mandolin and takes the lead on 7 decades of familiar favorites.
Jeff Pecore picks a steady rhythm on guitar and creates recognizable introductions to favorites from Sinatra to The Beatles, The Eagles, and Santana.
John Patti backs them both with the beat of a cajon and congas.
Once again, joining No Strings Attached at Germano's, as a special guest on December 2nd, will be John Patti Jr. to add some holiday flare to the performance. John blends Latin percussion with the steel pan to create a refreshing twist on popular holiday hits and all-time classics.
This will be an exhilarating performance guaranteed to get everyone dancing in their seat.
---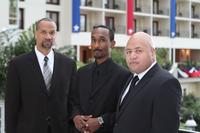 KASH WRIGHT TRIO: "IN THE CITY OF DAVID"
$20.00
Sunday
12/02
5:30 pm
Buy Tickets
Classic jazz for the contemporary audience" is the mantra for the Kash Wright Trio, one of the best-kept secrets of the DMV's jazz community. Led by pianist, arranger and composer Prakash Wright, the trio is best known for modern arrangements of jazz standards and jazz arrangements of hymns and pop tunes. This December, the trio brings its brand of Christmas cheer to the Cabaret at Germano's as they feature music from their Christmas CD, In The City of David.
Visit Website
---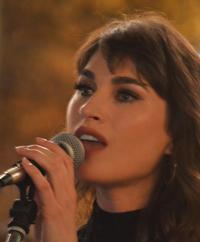 AN EVENING OF CABARET WITH MARIAH BONNER
$15.00
Wednesday
12/05
6:00 pm
Buy Tickets
Mariah Bonner was born in Baltimore, Maryland and brought up in Paris, France. She studied acting at the Cours Florent and trained in ballet with Jennifer Goubé of the Opera de Paris. At 15, she was spotted on the Champs Elysees by a model scout from the prodigious Madison Models. She began modeling and posed for magazines such as Elle, Vogue and The Black Book and landed the Prada and Lancel campaigns.
She continued to audition for acting work in Paris and quickly got her first role in a French film for France 3. Soon after, Mariah was accepted at The Guildhall School of Music and Drama in London.
Mariah plays the lead female role in Universal Soldier: Day of Reckoning alongside Jean Claude Van Damme and Dolph Lindgren, and in STARVE, directed by Griff Furst.
She has also appeared on TV in Rules of Engagement, CSI, Jane by Design and Scorpion.
On stage, she has portrayed Alice in You Can't Take It With You, and Ariel in The Tempest in London. In New York, she played the role of Nanine in a revival of Charles Ludlum's Camille. Most recently, she starred in and produced an original play by Marilyn Fu called Breather, in Los Angeles.
Mariah is now based in Baltimore. To find out where she'll be performing next, follow her on Instagram - @mariahsbonner and Facebook.
We are delighted to welcome Mariah to our stage.
Watch Video
---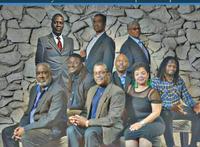 RON LEWIS AND THE DEEPWATER JAZZ BAND
$20.00
Friday
12/07
6:00 pm
Buy Tickets
This is the Deepwater Jazz Band's debut performance at Cabaret at Germano's. Derrick A. Amin, piano Darrell Taylor, drums Colie Williams, vocals Darryl Adams, bass Terry Koger, alto sax Dniko Evans, tenor sax Ron Lewis, vocals Lenny Smith, guitar Mel Valentine, percussion
Visit Website
Watch Video
---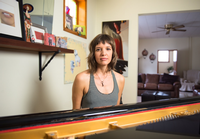 ELLEN CHERRY: SONG AND STORY ALCHEMIST
$15.00
Sunday
12/09
12:00 pm
Buy Tickets
ellen cherry is a song and story alchemist, musician, designer, artist, producer, recording engineer, and human.
Emmy nominated singer/songwriter ellen cherry (lowercase letters intentional!) is a full-time touring and working performer based in Baltimore, MD. In 2018, ellen presents a new touring project called "Portraits in Song" that marries her love of storytelling and her passion for history through songs and portraits of interesting women in history. In 2016, she released new recorded works (Portraits, The Thread) as a follow up to the very intimate, piano-based album entitled Please Don't Sell the Piano (2012). ellen was a Strathmore Artist-in-Residence and co-produced Mobtown Moon, a re-imagining of "Dark Side of the Moon" (2013) that featured over 50 musicians from Baltimore. In 2010, she wrote, recorded and performed a song for an Emmy nominated TV campaign and also composed the score for a shadow puppet piece entitled "Alonzo's Lullaby", which has been awarded the prestigious UNIMA Citation of Excellence and jump started years of continuing work with puppeteers. ellen tours nationally and internationally, charming audiences from house concerts to festivals!
---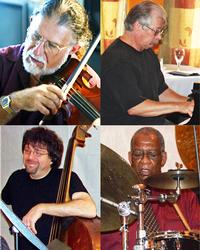 CELEBRATE THE SEASON WITH THE GLENN ANGUS JAZZ QUARTET
$10.00 - $20.00
Sunday
12/09
6:00 pm
Buy Tickets
Join the exceptional musicians of the Glenn Angus Jazz Quartet for a program of seasonal favorites.
Glenn Angus, Violin
George Spicka, Piano
Phil Ravita, Bass
John Turner, Drums
Doors open at 6pm for pre show dining and the performance begins at 7pm.
Watch Video
---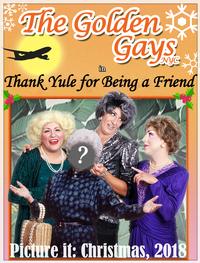 "THANK YULE FOR BEING A FRIEND" THE GOLDEN GAYS NYC HOLIDAY SPECTACULAR!
$25.00 - $35.00
Thursday
12/13
6:00 pm
Buy Tickets
Picture it: Christmas, 2018, Baltimore, MD. Sophia has run off with Santa, and Dorothy, Blanche, and Rose are on an epic search to find her! Through a series of holiday memories, this golden trio finds themselves singing and dancing their way through your favorite girls' most festive moments.
The Golden Gays NYC drag trio burst onto the scene in the summer of 2017 at the famed Rue-La-Rue Cafe in Washington Heights, New York. Since then, they have performed all over the city in sold-out engagements Off-Broadway at Theatre Row, The Laurie Beechman Theatre, The Duplex, and Broadway Comedy Club and have garnered a loyal and loving fan base. This marks the second #GGNYC tour: revisiting Pittsburgh, Baltimore, and Cumberland, Maryland...and now New Hope, PA! Their famed brunch show is also an iconic staple of Asbury Park, New Jersey.
Pals and confidants, do not miss out on this special Christmas event and what could possibly be your chance to make your stage debut with the queens as a #TokenSophia!
The Golden Gays NYC "Thank Yule for Being a Friend" is a musical parody and stars Jason B. Schmidt as Dorothy, Andy Crosten as Blanche, Gerry Mastrolia as Rose, and several audience members as Sophia. With musical direction by Mason Griffin, and creative team of Anthony "Coco" Giorgio-Schmidt & Darlene Rae Heller.
"Thank Yule For Being A Friend" will play Thursday, December 13 at Germano's Piattini and Cabaret. Doors open for dinner at 6:00pm and show starts at 7:30pm. Tickets are $25 General Admission and $35 VIP.
VIP Package includes:
Premium front reserved seating, takeaway Golden Gays NYC "Swag Bundle" and official #TokenSophia photo following the performance with the cast starring YOU as #TokenSophia!
---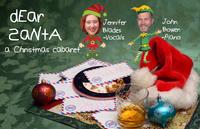 JENNIFER BLADES AND JOHN BOWEN IN "DEAR SANTA"
$20.00
Friday
12/14
6:00 pm
Buy Tickets
Join the dynamic cabaret duo of Jennifer Blades and John Bowen for a musical letter to the North Pole's most famous resident. This holiday romp will offer perspectives on the fat man in the red suit ranging from the traditional to the surprising to the downright shocking. So whether you're naughty or nice, check your schedule and check it twice, because if you don't see this show, not only do you not know Santa, you don't know Jack. . . Frost!
---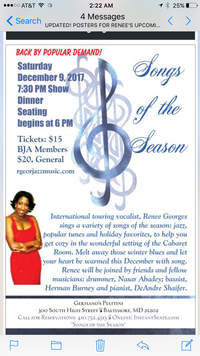 RENEE COLLINS GEORGES PRESENTS "SONGS OF THE SEASON"
$10.00 - $20.00
Saturday
12/15
6:00 pm
Buy Tickets
International vocalist, Renée Georges sings a variety of songs of the season: arrangements of jazz, popular tunes and holiday favorites to help you get cozy in the wonderful setting of the Cabaret Room. Melt away those winter blues and let your heart be warmed this December with song. Renee will be joined by a fantastic trio of musicians. As, one of the last Raelettes to sing and tour with the legendary Ray Charles, Vocalist, Renée Collins Georges is quietly emerging as a lead vocalist. She recently performed with Diane Schuur in a group setting and as a soloist at the Rose Theater, NYC, in a tribute show to the genius of Soul, called The Ray Charles Songbook.
Visit Website
Watch Video
---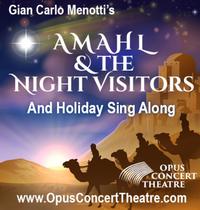 OPUS CONCERT THEATRE PRESENTS "AMAHL & THE NIGHT VISITORS
$20.00
Sunday
12/16
12:00 pm
Buy Tickets
Opus Concert Theatre proudly presents Gian Carlo Menotti's "Amahl and the Night Visitors". A poor widow and her young disabled son, Amahl, are on the verge of starvation, when a knock at the door reveals Three Kings, each bearing gifts as they follow the star in the East. When Amahl and his mother learn the purpose of their journey, lives are changed forever. Sung in English, the show includes an entertaining pre-show Lecture, the 1 hour opera and then we all enjoy a Holiday Favorites Sing-A-Long!
Let us be a part of your Joyous Holiday Celebrations.
CAST
Conductor - Jordan Randall Smith
Co-Directed by Kevin Crysler & Gregory Stuart
Amahl – Skyler Betz or Elena Wenderoth
Mother – Diana Cantrelle
King Kaspar – Leroy Andrew Smith
King Melchior – Matthew Ogden
King Balthazar – Youngsoo An
Page - Gregory Scott Stuart
Concert Pianist – Aejin Kim
Brunch seating at noon. Performance begins at 1pm.
Visit Website
---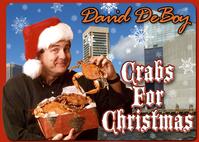 DAVID DEBOY AND THE HONS IN "CRABS FOR CHRISTMAS"
$15.00
Sunday
12/16
6:00 pm
Buy Tickets
The Rockettes may be coming to Baltimore, but at the Cabaret at Germano's we are celebrating Christmas Bawlmer style. It's a Crazy Carnival of Crabby Christmas Carols, audience participation, surprises and fun for all ages. David DeBoy will be performing hits from his album "Crabs For Christmas for Twenty Years" plus premiering new songs. Joining David will be Da Hons and special guest, David Zee, an award-winning composer, recording artist and performer with national credits.
Celebrate the season like a true Balti-moron.
---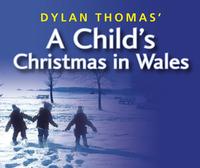 "A CHILD'S CHRISTMAS IN WALES" BY DYLAN THOMAS: A READING BY DONALD HICKEN
$15.00
Monday
12/17
6:00 pm
Buy Tickets
"A Child's Christmas in Wales" by Dylan Thomas
A Reading by Donald Hicken
Dylan Thomas' prose/poetic recalling of his boyhood in the coastal village of Swansea is a humorous, touching and deeply human story of one particularly fabled Christmas seen through the eyes of the children who populate the poet's memory. Renowned director Donald Hicken narrates this delightful Christmas classic with music by Nancy Krebs. Following the reading, he will be joined by BSA students and colleagues, Nancy Krebs, Becky Mossing, and Michael Sheppard, who will lead the audience singing seasonal favorites.
$15 cover is a tax-deductible donation to The Baltimore School for the Arts.
---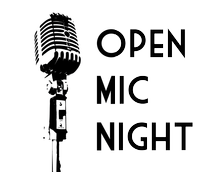 OPEN MIC NIGHT WITH MARY REILLY
$10.00
Wednesday
12/19
6:00 pm
Buy Tickets
Open Mic Night with Mary Reilly
Join us every third Wednesday at the Cabaret at Germano's for Baltimore's Best Open Mic Night. Dinner is served beginning at 6:00. Sign-up is at 7:00 and the performance begins at 7:30. Please purchase tickets in advance online or by phone to allow us to serve you comfortably. $10 cover for all in attendance.
Master cabaret artist, Mary Reilly, hosts. Each month a different featured artist and theme. Michael Sheppard works his magic on the baby grand.
---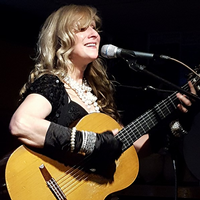 CELEBRATE THE SEASON WITH ANDREA CARLSON
$20.00
Thursday
12/20
6:00 pm
Buy Tickets
Sweet, soulful, and sparkly singer, Andrea Carlson blends a wide range of influences, from classical to jazz, American and French, from the '20s and '30s to today. Based in the States in Bucks County PA, her "gypsy" travels have taken her from Chicago and Memphis to New York, and from the Edinburgh Fringe Festival to Prague. Andrea is delighted to return to Germano's Cabaret! Just as on her recent UK tours of Edinburgh, London, Windsor, and Bath, Andrea and her guitar will be accompanied here by percussionist David Bopdrummer!
"
---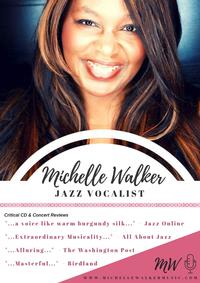 MICHELLE WALKER, JAZZ VOCALIST
$10.00 - $15.00
Friday
12/21
6:00 pm
Buy Tickets
Armed with a provocative, whiskey-soaked tone, jazz vocalist Michelle Walker is a charismatic singer that uses an artful blend of blues, bebop, swing and soul with playful rhythmic expressiveness. Based in New York City, she bends the lines and pushes the boundaries of jazz vocal art. With rich colors and adventurous flexibility, she moves easily from a dark, deep tone to a mid-range, swinging lilt. Michelle is very versatile and blessed with a beautifully distinctive voice. Her artful arrangements are garnishing her critical praise. In her upcoming release, Love Misery, Michelle brings together a collection of jazz standards, original songs and her arrangements of pop tunes that thematically chronicles a love affair. This latest recording project features Joel Frahm on sax, Ron Affif on guitar, Toru Dodo on piano, Michael O'Brien on bass and Willard Dyson on drums. Additional highlights of her career include multiple tours in Europe, performing in the Lincoln Center Women in Jazz Festival, touring with jazz vocal legend Mark Murphy and performing at the White House for the lighting of the National Christmas Tree. Dave Nathan at AllAboutJazz.com says, "Walker demonstrates an extraordinary degree of musicality..." Michelle is often compared to Cassandra Wilson, Nina Simone and Betty Carter in style and tone but has develop her own unique sound and singular voice.
We are excited and proud to represent this talented artist that All About Jazz calls " … a singer with extraordinary musicality..." and The Washington Post says "...has a soul-comforting allure....".
Visit Website
Watch Video
---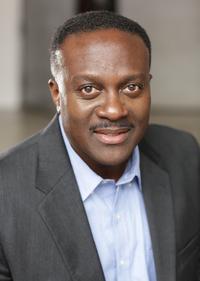 CELEBRATE THE HOLIDAYS WITH MICHAEL A. BROWN, SR.
$15.00
Saturday
12/22
5:00 pm
Buy Tickets
Spend an evening with Michael A. Brown, Sr. as he sings some of your favorite Holiday Classics such as The Christmas Song, I'll Be Home for Christmas, Winter Wonderland and many more. This concert will certainly get you in the Holiday Spirit.
---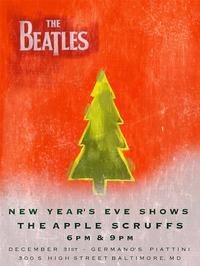 CELEBRATE NEW YEAR'S EVE WITH THE APPLE SCRUFFS: THE BEATLES "UNPLUGGED"
$25.00
Monday
12/31
6:00 pm
Buy Tickets
9:00 pm
Buy Tickets
With a dedication to accurately reproducing the music of The Beatles, The Apple Scruffs perform shows that allow audiences to re-discover the fab four's repertoire all over again. As a quintet, they are able to reproduce songs from The Beatles' later "Studio Years" such as "Strawberry Fields" "I Am the Walrus" and the entire Abbey Road album to name a few. No costumes, no wigs, just the music that changed the world.
A charming intimate venue coupled with a tailored set of music that will make you feel that "maybe this is what it would have been like to sit in the studio with The Beatles".
A perfect way to celebrate the new year! Shows at 6 and 9. Purchase tickets in advance as we expect both shows to sell out,
---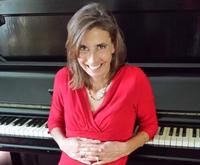 BACH IN BALTIMORE NEW YEAR'S DAY CELEBRATION FEATURING MEGAN DIMMOCK
$85.00
Tuesday
1/01
5:30 pm
Buy Tickets
Germano's PIATTINI is delighted to host Bach in Baltimore in a cabaret celebration featuring vocalist Megan Dimmock with a program of beloved Broadway songs. Ticket includes the performance and a delicious 3 course dinner, coffee, tea and soft drinks. Alcoholic beverages available for purchase.
Megan Dimmock is a lyric soprano who has sung throughout the country in musical theatre, opera, solo recitals and many private engagements. She received her B.M. from the University of Maryland and her M.M. from the University of Missouri-Columbia, both in vocal performance. Presently Megan teaches early childhood music classes, is the performing arts coordinator for the Community Colleges of Baltimore County Continuing Education program, and tours the Eastern United States performing musical theatre for children's audiences. Recently, Megan was the soprano soloist in Mozart's Requiem with the Harford Choral Society and with great pleasure returns to sing with Bach In Baltimore.
Founded in 1988, Bach in Baltimore is a series of First Sunday concerts offered from October through June, composed of choir, orchestra, and distinguished soloists who perform works of Bach and his contemporaries. The concert series is housed at Christ Lutheran Church, in downtown Baltimore, but performs in historic churches and venues all across the Greater Baltimore Area.
Each concert event by BIB includes a short introductory lecture by Maestro T. Herbert Dimmock on each piece of music being performed. These introductions have become famous in the Baltimore community for their informative insights and educational inclusivity. BIB also hosts a Student Voice Exchange Program, which brings 6-7 local high school choirs to work with Maestro Dimmock and participate in the 'First Sunday' concerts at no cost. BIB also produces a FREE Outreach Concert Series, bringing 'First Sunday' concerts to approximately 12 retirement communities and churches across the Greater Baltimore area at no cost. All of these are key in realizing BIB's mission to make the music of Bach and his contemporaries more accessible to the Greater Baltimore Community each season – 31 and counting!
Recognizing that recreating these great works of art and providing relevant, educational content for all ages and backgrounds is a time-intensive, expensive labor of love, we actively seek partners in the community to help enable us to continue these concerts. Half of the proceeds from this New Year's Day Celebration will go directly towards BIB's concert program costs, allowing Bach in Baltimore to continue providing great music in great spaces this season!
Visit Website
---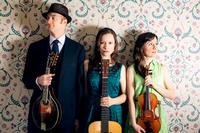 LOW LILY
$20.00
Thursday
1/03
6:00 pm
Buy Tickets
Hailing from Vermont, LOW LILY explores the roots and branches of American folk music, creating a unique brand of acoustic music that is rooted yet contemporary. Low Lily– Liz Simmons (vocals, guitar) Flynn Cohen (vocals, guitar, mandolin) and Lissa Schneckenburger (vocals, fiddle)– are masterful players, composers and arrangers with deep relationships to traditional music styles ranging from bluegrass to Irish, Scottish, New England and Old Time Appalachian sounds. Originally from California, Liz developed a unique vocal, guitar and songwriting style that draws from her childhood raised by folk musicians, and her studies in the folk and ballad traditions of Ireland, Scotland, England and America as well as contemporary folk music. She has toured with Livingston Taylor, 3X Grammy winner Tom Chapin, and Lucy Wainwright Roche, to name a few. Flynn, an Ohio native, holds a degree in Composition from Dartington College (Devon) and an MA from Mills College (CA), and has toured worldwide with numerous notable acts in traditional and contemporary acoustic music, including John Whelan, Cathy Ryan and Ruth Moody of the Wailin' Jennys. Lissa grew up in Maine as an active member of the folk community, graduated from The New England Conservatory of Music and has performed internationally as a solo artist and with Solas and Childsplay, among others. Together as Low Lily, these still relatively young but well-seasoned musicians bring their considerable strengths, experience and history together to create an undeniably rich and versatile musical palette.
Low Lily was recently voted #1 Most Wanted at the Falcon Ridge Folk Festival (NY), they have had two #1 songs on international folk radio, and have been nominated for two New England Music Awards.
Hailing from Vermont, LOW LILY explores the roots and branches of American folk music, creating a unique brand of acoustic music that is rooted yet contemporary. Low Lily– Liz Simmons (vocals, guitar) Flynn Cohen (vocals, guitar, mandolin) and Lissa Schneckenburger (vocals, fiddle)– are masterful players, composers and arrangers with deep relationships to traditional music styles ranging from bluegrass to Irish, Scottish, New England and Old Time Appalachian sounds. Originally from California, Liz developed a unique vocal, guitar and songwriting style that draws from her childhood raised by folk musicians, and her studies in the folk and ballad traditions of Ireland, Scotland, England and America as well as contemporary folk music. She has toured with Livingston Taylor, 3X Grammy winner Tom Chapin, and Lucy Wainwright Roche, to name a few
You are buying tickets that are not refundable or exchangeable. Please review our additional purchase policies. Performances are for dining patrons only; the time indicated on the ticket refers to dinner seating. It is the venue's expectation that the performance will begin at 7:30 unless otherwise indicated in the show listing on the venue's website.
"(Low Lily) takes roots music into areas that have not been explored fully and it sounds exceptional and refreshing" –No Depression 
"...compellingly yet unassumingly mix contemporary folk and bluegrass sensibilities with a sensitive use of their keen musicianship." –Fatea 
"Clean, economical arrangements... a wonderful album." – Sing Out!'s Best of 2015
"(Low Lily has) an incredible knack for putting a little pop twist on a traditional folk/Americana sound... it's a blend that works beautifully." – PopMatters
Visit Website
Watch Video
---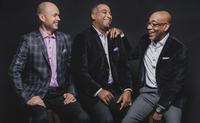 ERIC BYRD TRIO
$20.00
Saturday
1/12
6:00 pm
Buy Tickets
For almost two decades, The Eric Byrd Trio (EBT), pianist/vocalist Eric Byrd, bassist Bhagwan Khalsa, and drummer Alphonso Young, Jr., have traveled the world as enthusiastic ambassadors of jazz. Rooted in swing and be-bop, The Trio also embraces gospel and the blues as core elements of their expansive performance style. Their body of work spans seven unique studio and live recordings on which they shine as a Trio and as collaborators with an expanded 8-piece ensemble they call The Eric Byrd Trio: Brother Ray Band, in tribute to The Genius of Soul icon 




---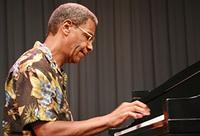 CHARLES COVINGTON TRIO
$20.00
Saturday
1/19
6:00 pm
Buy Tickets
Charles Covington, Jr. is recognized as a virtuoso jazz pianist and jazz organist. A specialist in the styles of early piano greats James "Eubie" Blake, Art Tatum, and Errol Garner, Mr. Covington enjoys a high reputation among performers.

Mr. Covington incorporates the styles of jazz greats in his jazz organ performance. Mr. Tatum, Bud Powell, and John Coltrane were some of the few who each achieved the colossal feat of amending the aesthetic of jazz styles–Mr. Covington achieved the colossal feat of demonstrating that it was possible to master all of these styles and to blend these disparate elements into a coherent, codified style by imposing the mark of his own personality.

Completely self-taught and gifted with perfect pitch, Mr. Covington has performed concerts at the White House, the Kennedy Center, the Peabody Conservatory of Music, the Baltimore Meyerhoff Symphony Hall, the Baltimore Museum of Art, and the Eubie Blake Cultural Center in Baltimore. He has performed internationally in Europe and China and has made numerous TV and radio appearances. In 1984-85 he served as producer and resident artist for "Jazz in the Marketplace" concert series at Baltimore's Inner Harbor where he performed with many well-known guest artists. He also served as artist in residence for the syndicated TV talk show The Tim and Daphne Show and was the house pianist for the TV show BET On Jazz. Mr. Covington also wrote the music for a segment on America's Most Wanted and played the music for The Crash of 29. Mr. Covington was also featured on the cover of Expo magazine as Jazz musician of the year in 1983.

Mr. Covington's three years with George Benson from 1968 to 1971 included national tours, an appearance on Johnny Carson's Tonight Show, and yielded the recording The Shape of Things to Come. He can also be heard on numerous other recordings such as J.J. Johnson's Betwixed and Between, Ethel Ennis's The Ten Sides of Ethel and Ethel: Live at the Martland Inn, Gary Thomas's Exile's Gate, O' Donel Levy's Black Velvet, Everything I Do Gonna Be Funky, Windows, Dawn a New Day, Breeding of Mind, and Nathan Page's Page 1, Page 2, and Nathan Page Plays For The Pretty People.

Mr. Covington served on the faculty at Baltimore's Peabody Conservatory of Music from 1979 until his retirement in 1999. Mr. Covington currently serves as a full time professor of music at Howard University in Washington, D.C. His biography was published in the sixth edition of Who's Who Among America's Teachers 2000, the most respected publication in the nation recognizing and honoring the nation's finest teachers.

The driving force behind Mr. Covington is his lovely and talented wife Becky Covington, who is also his business manager. They met in 1960 and have been together ever since. They have two daughters, Tracy and Benita.
"A virtuoso pianist and spectacular talent, Covington's musical performances are enlightening and entertaining . . ." "His mastery of the keyboard is astonishing."
Watch Video
---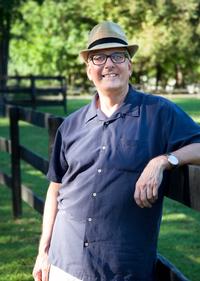 PAUL TEIE SINGS OF LOVE, LOSS, CHANGE AND HOPE
$15.00
Saturday
2/02
6:00 pm
Buy Tickets
Join Paul Teie and Mat Lane in their first cabaret at Germano's as they explore some of the major themes that have run thru popular song through the decades. Love songs from Cole Porter to Billy Joel, torch songs from Hoagy Carmichael to Elvis Costello, songs of change by Bacharach, Legrand and Loesser, and songs of hope from composers as diverse as Cy Coleman and Ennio Morricone. Hear the myriad ways such diverse composers and lyricists have expressed these timeless tropesover the years.
---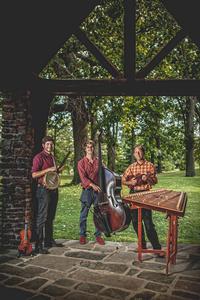 AN EVENING WITH THE KEN AND BRAD KOLODNER QUARTET
$20.00
Saturday
2/09
6:00 pm
Buy Tickets
The dynamic father-son team Ken & Brad Kolodner weave together a captivating soundscape on hammered dulcimer, banjo, gourd banjo, hammered mbira, fiddles and vocals pushing the boundaries of the American Old-Time tradition into uncharted territory. The repertoire is largely drawn from what is known today by practitioners of "old-time" which is a style of North American music that preceded Bluegrass, dating back several centuries with strong African and Celtic roots. In addition to originals written in the style, expect some surprises! For the past year, the duo has performed regularly as a quartet with fiddler, guitarist and vocalist Rachel Eddy (The Early Mays), formerly of Uncle Earl, and bassist Alex Lacquement (The Bumper Jacksons, Charm City Junction). In early 2017, Ken & Brad released their first recording as a quartet: The Swift House which charted in the top ten on the Folk Music Charts. Together, they infuse their own brand of driving, innovative, tasteful and unique interpretations of traditional and original Old-Time tunes and songs with a "creative curiosity that lets all listeners know that a passion for traditional music yet thrives in every generation."
Regarded as one of the most influential hammered dulcimer players and Old-Time fiddlers in North America, Baltimore's Ken Kolodner (Helicon) joined forces in 2009 with his son Brad Kolodner (also Charm City Junction), one of the best practitioners of the clawhammer banjo world and a super fiddler as well. Rachel Eddy hails from West Virginia, where she grew up steeped in Appalachian music and dance. After learning fiddle from her father she graduated to guitar and banjo, and now works full-time teaching and performing Oldtime music around the world. Rachel's multi-instrumental talents and soulful singing bring an energy to the stage you don't want to miss! One of the go-to bassists in the mid-Atlantic, Alex Lacquement locks it all together with his tasteful choices. In early 2016, The Ken & Brad Kolodner Quartet debuted at Germano's with their very first performance as a quartet.
---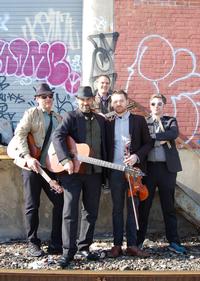 OCCIDENTAL GYPSY
$20.00
Sunday
2/24
6:00 pm
Buy Tickets
Occidental Gypsy has an original approach to Gypsy Jazz that pays homage to Django Reinhardt and expands the genre to include elements of western (Occidental) sounds, including blues, Klezmer and Latin. The acoustic quintet features prodigy Eli Bishop on violin, who performs regularly at Jazz at Lincoln Center. Bishop enthralls audiences as the current Guinness Book of World Records fastest clapper, and is also featured in their new song "Messalina, Lover Lamb." The compositions in the band's latest CD 44070 include musical journeys both complex and danceable. Most notable among them are "Vrba" and "Children's March," both of which are human rights-themed instrumental pieces considered masterful reinterpretations of Hot Club Jazz by fans. Occidental Gypsy's lyrical songs like "Gypsy Blues" and classic tunes like "Over the Rainbow" have a catchy vibe and fresh approach. Musician David Bromberg says of Occidental Gypsy, "these guys have great singing, fantastic guitar and violin work, and high energy originals that leave the crowd crazy. An awesome band."
Occidental Gypsy has played over 200 concerts in 30 states including; Djangofest in Seattle, Mill Valley California and Las Vegas; Rhythm & Roots Festival; Falcon Ridge Folk Festival; The Green Mill in Chicago; The Old Town School in Chicago; Nighttown in Cleveland; The Triple Door in Seattle; World Café Live in Philadelphia and Wilmington; The Ark in Ann Arbor; and The Jazz Kitchen in Indianapolis and many more. The band's performances have so much energy, they've often been heralded as 'rock stars with acoustic guitars.' Their vibrant playing, original approach and expert musicianship is also now gaining them new attention overseas.
LINEUP:
Brett Feldman: lead guitar
Eli Bishop: violin, strings

Jeremy Frantz: lead vocals & rhythm guitar

Jeff Feldman: bass

Jon Chapman: percussion
Visit Website
Watch Video
---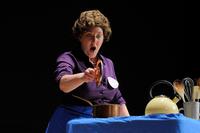 JENNIFER BLADES AS JULIA CHILD
$20.00
Friday
3/22
6:00 pm
Buy Tickets
Celebrate Women's History Month at the Cabaret at Germano's as mezzo-soprano Jennifer Blades and pianist Diane Kinsley take Lee Hoiby's Bon Appetit on another exciting romp! See Ms. Blades inhabit Julia Child as she races the standing mixer with a hand beater (to beat the egg whites, of course) and makes an entire cake on stage in 18 minutes, all while imparting Julia's original style and wit. Ms. Blades was the recipient of a Maryland State Arts Council Award in 2014 for her original performance as Julia Child. This marks the sixth time that she will perform the role of one of America's foremost cooking icons.
"Always engaging." - Tim Smith, The Baltimore Sun
Watch Video
---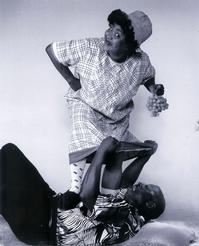 CHARISMA WOOTEN IN "A NIGHT WITH JACKIE MOMS MABLEY"
$20.00
Saturday
3/23
6:00 pm
Buy Tickets
A Night With Jackie Moms Mabley is an evening of zingers about everything from sexuality to racism. This Helen Hayes nominated play for the Charles MacArthur Award for Outstanding New Play is delivered with political correctness and filled with fun and laughter as only Charisma can!
Loretta Mary Aiken, better known as "Moms" endured sexual, racial and political oppression while paving the way for African American women actors like Angela Bassett, Margaret Avery, Diana Ross, Alfre Woodard, Oprah Winfrey and the genius of Whoopi Goldberg.
Come enjoy an evening of "edu-tainment" delivered by veteran actor singer/playwright, Charisma Wooten, nominated by the Washington Area Music Awards 2011 for Best Cabaret Artist.
Watch Video
---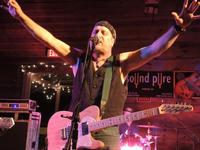 BILL TOMS AND HARD RAIN LIVE! CD RELEASE PARTY
$25.00
Saturday
4/06
6:00 pm
Buy Tickets
We are pleased to present Bill Toms, whose performances have become legendary in sheer power and passion. Rock and roll, soul, blues, and gospel so deep the earth moves, and the walls begin shakin' as Bill Toms and his band start the train rollin'. American music never sounded so good.

He joined Pittsburgh's legendary band, Joe Grushecky and The Houserockers, as lead guitarist in 1987. The band's meteoric rise into the professional music scene enabled Bill to tour the United States and Europe repeatedly. While with Joe Grushecky and the Houserockers he opened for and played with a long and impressive list of notables, such as The Band, Bob Dylan, Bruce Springsteen, Little Feat and Stevie Ray Vaughn. During his 20 years of playing guitar, co-writing, and singing back-up vocals for the Houserockers, Toms recorded six studio albums and one live concert album. In 1995, the acclaimed CD, "American Babylon," was recorded and produced by Bruce Springsteen.

Bill Toms' performances have taken him all over the United States and Europe. In addition to his previous seven studio CD's, one "Live" CD, and single EP, his latest record, the Will Kimbrough produced, "Deep In The Shadows" was released to international critical acclaim in 2015, and his album "Good For My Soul" (also produced by Kimbrough) was released last year. Tonight we celebrate the release of Bill Toms and Hard Rain (featuring The Soulville Horns) LIVE
"Bill Toms is a poet, a soul-shouter and guitar slinger with one foot in the gutter and an eye on the heavens above. And man, does he front a great rock n' soul band!"
- Will Kimbrough
Visit Website
Watch Video
---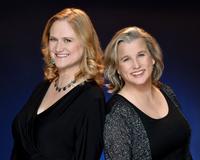 JULIE KURZAVA AND DIANE KINSLEY IN "SITTIN' ON A RAINBOW"
$15.00
Sunday
4/07
12:00 pm
Buy Tickets
Through the endless optimism of the 20s and the deep depression of the 30's, George and Ira Gershwin's songs captivated America. George's energetic, colorful tunes combined with Ira's breezy wit, set the standard for popular music as the day. Not only were they icons themselves, but they were hugely influential among their peers on Broadway and in Hollywood.
Singer Julie Kurzava and pianist Diane Kinsley go back to that time, presenting standards and lesser known songs by George & Ira Gershwin, plus a few from their friends and contemporaries, including Jerome Kern, Harold Arlen, Jerome Kern & Cole Porter. Julie Kurzava brings her whimsical style, combined with Ira Gershwins breezy wit – a combination that is just "S'wonderful".
---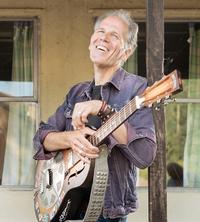 AN EVENING WITH BROOKS WILLIAMS
$20.00
Thursday
4/11
6:00 pm
Buy Tickets
At the crossroads of blues and American roots music you'll find Brooks Williams. "Setting new standards and a fresh direction for the blues," says Blues In Britain, and creating a "beautiful fusion" (Keys And Chords). Just when you think he can't sing a blues-ier note, he sings it. Just when you think he can't strum a deeper groove, he strums it. Brooks was born in Statesboro, Georgia, USA, and did his apprenticeship in the small bars and coffeehouses of New York and Boston, following in the footsteps of Chris Smither, Rory Block, Shawn Colvin, Maria Muldaur, David Bromberg and Leo Kottke, all whom he gigged with from time-to-time when he was starting out. The result of those early years is an unflagging career that goes from strength to strength. "Lucky Star," Williams' 28th solo recording, is already turning heads and making itself known on blues, folk and Americana playlists throughout the world. The Second Line groove that runs throughout every track would make the late Allen Toussaint proud.

Ranked in the Top 100 Acoustic Guitarists, he's a mean finger-picker and a stunning slide guitarist. Plus, "he has a beautiful voice," says AmericanaUK, "that you just melt into." That voice earned Brooks a nomination for Best Male Vocalist by Spiral Earth, one of the UK's most respected roots music publications. Praised by The Washington Post, Blues Matters, fRoots, Rolling Stone, the Boston Globe and Mojo, Williams is at the top of his game. His tour schedule has never been busier. He writes and records at an astonishing pace. He loves it, and that love exudes from every note.
Visit Website
Watch Video
---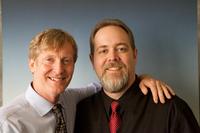 A SPECIAL EVENING WITH HOLLAND & COOTS
$20.00
Saturday
5/18
6:00 pm
Buy Tickets
Exciting, exhilarating, and extemporaneous is probably the best (and most alliterative) way to describe the jazz duo of Holland & Coots. Brian Holland and Danny Coots began performing together in 2010 after spending decades individually on the jazz and ragtime circuits honing their skills on piano and drums, respectively. Since joining forces, they've been on a mission to introduce audiences all over the world to their style of music and fun. With a delightful mix of jazz, blues, stride, boogie, pop, and ragtime, Holland & Coots have created something for every taste. This winning duo has been the driving rhythmic foundation for bands like the Titan Hot Seven and B.A.D. Rhythm, and has several recordings to their credit.
"Holland and Coots take you on a musical journey that radiates joyful ebullience one moment and wistful lyricism the next."
- Bryan Wright, owner Rivermont Records

"[They] should come with seat belts and a warning about excessive amounts of white-knuckle, adrenaline-charged, exuberant effervescence!"
- Tony Caramia, Director of Pedagogy Studies, Eastman School of Music, regarding Holland, Coots, and Spitznagel's recording "Three's Company"

"[This] is ... piano music at its best, presented in great variety, performed by superb musicians..."
- Max Morath, regarding Holland, Coots, and Wright's recording "Live from Buenos Aires"
Watch Video
---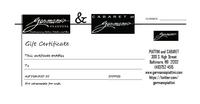 GIFT CERTIFICATE
$25.00 - $200.00
Buy Tickets
Gift certificates are available for lunch or dinner at the new Germano's PIATTINI. Truffle pizza, fried long-stem artichokes, grilled calamari, Castelvetrano olives, Kobe beef meatballs, red beet ravioli and, yes, back by popular demand our Nonna's lasagna. Abundant vegan, vegetarian and gluten-free options and we are a nut-free facility. When we say "everyone on your list" we mean EVERYONE!
Gift certificates are also redeemable for tickets to a show in our upstairs Cabaret at Germano's. Whether you are shopping for friends, family or business acquaintances, fans of classical, rock, bluegrass, jazz, Broadway, Shakespeare... the Great American Songbook, tickets to a live performance are appreciated by all.
Buy online or, if you prefer, bring us your gift list, and while we prepare your gift certificates, join us for drinks and piattini in our new PIATTINI bar with Happy Hour prices from 5pm to 7pm. Or send us your list in advance and we will have your order wrapped and ready for pickup.