---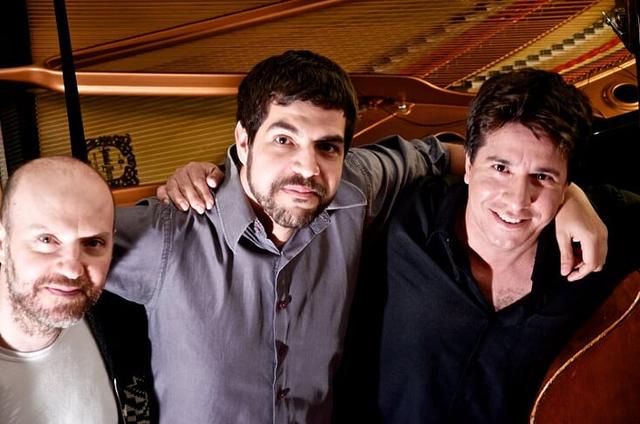 Andre Mehmari Trio + Moises Borges




$20.00


Sunday 4/05


7:00 pm

Postponed - To Be Rescheduled

From Brazil! Internationally recognized pianist brings his All Brazilian Group to the Nighttown Stage. With over 40 CD's Andre Mehmari is an elite level Jazz Musician, whose credits also include work in Classical and Pop Music!
Featuring: Andre Mehmari-piano, Neymar Dias-acoustic bass, & Sergio Reze-drums/percussion.
Special Guest Opening Act Moises Borges.
From his youth, André Mehmari's musical sensibility has known no borders, flowing freely between the worlds of Chopin, Scott Joplin, and Ernesto Nazareth. Now a renowned pianist and composer, he has forged a language of tremendous expressive power from the resources of classical music, jazz, and Brazilian music. He deploys his instinct for composition not only in the writing of new works and arrangements, but also in interpretation as he understands a composer's intention, bringing its essence forward with clarity that often exceeds the original.
This skill is at the forefront of his new trio recording, Na Esquina do Clube com o Sol Na Cabeça, devoted to the work of Clube de Esquina. Led by Milton Nascimento, this group of Brazilian artists blended ideas from pop. folk music, bossa nova, jazz, and classical avant-garde to create hymns honoring friendship and dialogue that are among the greatest treasures of Brazilian music.
There is something special about the sound of the piano trio that propels masters to another level. The trios of American pianists Keith Jarrett and Brad Mehldau -- to whom Mehmari is often likened -- provide evidence of this piano trio alchemy. Its power is now affirmed from a Brazilian perspective by Mehmari's trio.
Visit Website
Watch Video
---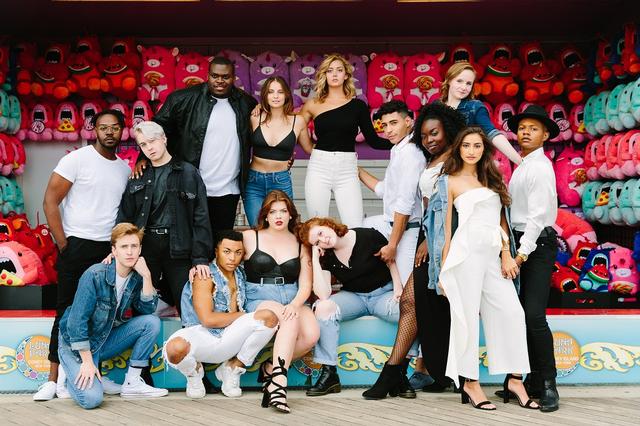 Baldwin Wallace Musical Theatre - Seniors 54 Below Show




$10.00


Monday 4/06


7:00 pm

Cancelled

Next Generation of Broadway Stars Hit the Stage at Nighttown!
Music theatre seniors will preview their 54 Below Concert, which will later be presented at New York's hottest supper club!!
From lead roles on Broadway and London's West End to prime time television, film and more, students and alumni from Baldwin Wallace's music theatre program have garnered top acclaim for more than 20 years and was most recently ranked as the number 1 Music Theatre program in the country by onstageblog.com! Program director Victoria Bussert continues to lead students to successful careers.
Visit Website
Watch Video
---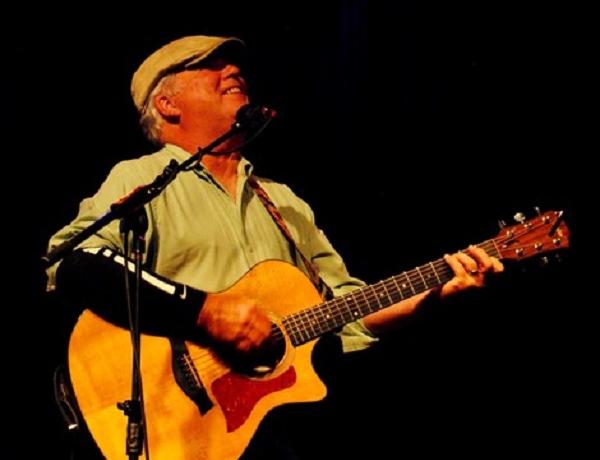 Alex Bevan




$15.00


Wednesday 4/08


7:00 pm

Postponed - To Be Rescheduled

Legendary NE Ohio Singer/Songwriter back on the Nighttown Stage!
Alex Bevan has been sharing his voice, guitar, music and stories with audiences for more than forty years. First known as the "Skinny Little Boy" from Cleveland, Ohio who came to "Chase you wimmin' and drink your beer", Alex has made a name for himself through out the Regional Ohio music scene.
Drawing on his deep skill set of imaginative and honest song writing combined with an agile, improvisational wit that dovetails wonderfully with his flawless guitar slinging, Alex never fails to delight and charm audiences no matter what the venue.
His recordings span the gamut from folk to folk rock and pop to children's educational music. He has won a number of awards for his commercial efforts in radio and television including an Emmy for his score of the "American Promise - Rustbelt Blues" for WKYC. Alex's creative works have also contributed to documentary film scores.
Announcing the release of Alex's 22rd recording of songs and music, "Dreams Came". This is the third part of the song cycle that started with "Fly Away" and "I Have No Wings".
This collection consists of thirteen songs and is the most intimate of the group. Recorded over the winter, each song is a delicate performance consisting of a single guitar and Alex's voice…. simple and direct… like he was sitting across from you….
You need to see him to believe him and hear him to know him.
Visit Website
Watch Video
---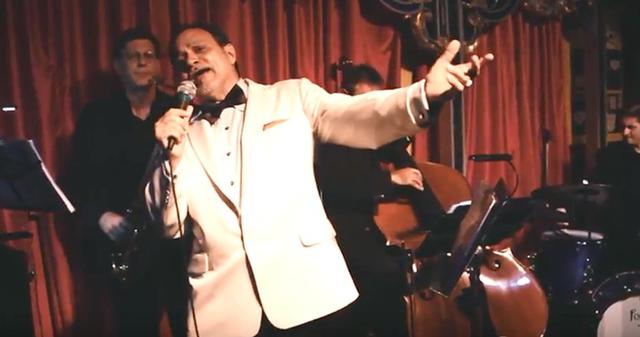 Lou Armagno "Sinatra Selects"




$15.00


Thursday 4/09


8:00 pm

Postponed - To Be Rescheduled

Vocalist Lou Armagno & his group Sinatra Selects plays the music of "Old Blue Eyes" Live at Nighttown!
Featuring: Lou Armagno-vocals, Marc Paige-sax, Mike Elkins-piano, Jim Mass-bass, Ricky Exton-drums.
Lou Armagno Lou was performing in Honolulu Hawaii before moving back home to Cleveland in 2013. He deputed his first CD, "FLYIN' HIGH" right here on our Nighttown stage May 2014. And their Sinatra Selects CD, "NEVER BEFORE" won a 2016 Hawaii, Na Hoku Hanohano award. What sets Lou apart from other Rat Packer's is his remarkable similarity in sound and delivery to "The Man" himself. You won't believe your ears!"
Marc Paige Marc has been playing clarinet and saxophone for over 55 years. He has performed with many rock, blues and jazz groups, along with most of Cleveland's big bands. Additionally, he is a member of the Solon Philharmonic Orchestra, and a board member with Cleveland Jazz Orchestra.
Mike Elkins Mike Elkins is a pianist, music director, and arranger. He is a veteran of several area big bands and currently the pianist for the Dan Zola Orchestra. He has worked in regional musical theater productions as a pit orchestra member and music director at Beck Center, Huntington Playhouse, Clague Playhouse and the former Berea Summer Theater at Baldwin Wallace University. Mike is one half of the singing duo, Mike and Mary, in which he plays keyboards, sings, and arranges. Mike is employed as a software engineer and lives in Berea with his wife, Linda.
Jim Mass Jim is a Cleveland native with a diverse musical background spanning more than 40 years. Being equally comfortable on both Acoustic and Electric bass, he has played in most every musical genre, including Jazz, Pop, Rock, Big Band, Classical, Country, Bluegrass, Shows and Plays, Christian and Ethnic. His musical foundation makes him a quick study, and a first call on many sub lists in the area. Groups (to name a few) he has played with include the NEO Jazz Orchestra, Skyline, Swing City Big Band, The Juice Band, Jazz Connection, Johnny Baron Quintet, the Tom Fries Orchestra, Summit Jazz, Cleveland Philharmonic, Hermit Club and Chagrin Studio Orchestras, Rob Michaels, and Josephine Venuti.
Ricky Exton Drummer, recording artist, composer, arranger, and producer, Ricky has been active in the music community for over 2 decades. At an early age, Ricky's talents emerged as one of the Cleveland Tri C All Stars. He continued his career in music at the Berklee College of Music in Boston, Mass., where he earned a Baccalaureate in Professional Music. His performance venues include jazz festivals, concerts, television appearances, and private and corporate events. He has performed with Lou Rawls, Wynton Marsalis, Rufus Reid, Cyrus Chestnut, Joanne Brackeen, Kim Nazarian, Linda Presgrave, and international guitar virtuoso Neil Zaza. In addition, Ricky is an active session musician recording in studios from the east coast to the west coast.
Visit Website
Watch Video
---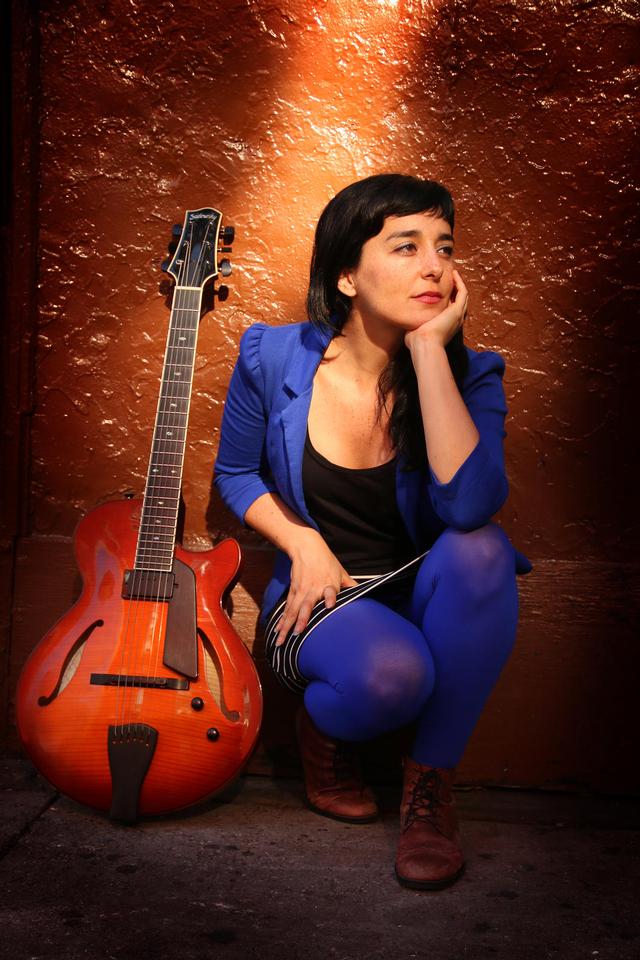 Camila Meza Trio




$20.00


Friday 4/10


8:30 pm

Postponed - To Be Rescheduled

From Chile/NYC! Vocalist/Guitarist & Singer Songwriter blends Jazz & Music from North & South America Live on Nighttown's Stage!
Sony Masterworks Recording Artist. Playing Music from her New CD "Ambar".
Featuring: Camila Meza-Vocals & Guitar, Kip Reed-bass, & Anthony Taddeo-drums/percussion.
The New York Times has described her as "A bright young singer and guitarist with an ear for music of both folkloric and pop intention, Camila Meza has connected with a strong peer group since moving to New York from her native Santiago, Chile, in 2009."
During her seven years in the United States, Camila Meza has created a big impact in the New York jazz scene. She possesses an innate and rare combination of qualities as a singer and guitar player, who also writes her own songs and arrangements. She has a highly expressive voice with a unique tamber and way of phrasing, while her improvisations and accompaniment on the guitar are equally touching and soulful. Camila's music takes us on a joyfully energetic and deep journey full of beauty and adventure. Her Latin American roots and profound connection to jazz combined with the fusions of contemporary and popular music give the music she creates a very special and appealing sound.
Camila Meza belongs to a new generation of jazz musicians that are interested in creating new sounds and allowing diverse influences into their music. With love for this exploration, Camila felt right at home in the diverse and creative jazz scene of New York City. She graduated from The New School for Jazz and Contemporary Music in 2012 where she had the chance to study with masters such as Peter Bernstein, Vic Juris, Sam Yahel, Steve Cardenas and Gil Goldstein amongst others. But even before working with these masters, she began playing with her peers and other musicians of New York, quickly becoming part of the New York community.
"Living in New York has shaped the way I approach my music, and has nurtured me as a person. I've discovered things I would never have if I hadn't been here. It has been a journey both outwards and inwards."
Her breakthrough album "Traces" has her showcasing her talents as a composer and excelled singer and guitar player on her debut album for the New York based label Sunnyside Records.
Visit Website
Watch Video
---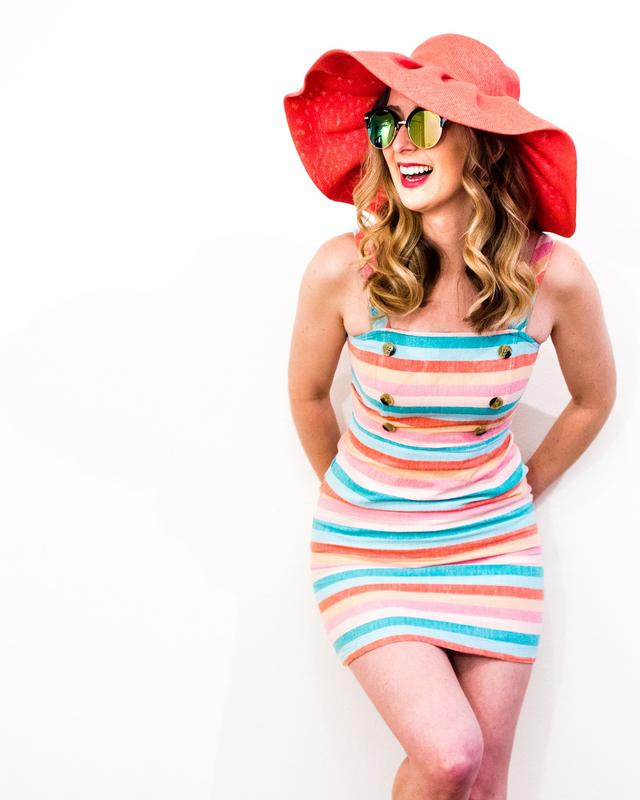 Janet Evra Quartet




$20.00


Saturday 4/11


8:30 pm

Postponed - To Be Rescheduled

From England/St. Louis! Vocalist and Bassist blends Bossa Nova, Latin, and Modern Continental Jazz Live on Nighttown's Stage with her Quartet!
With Songs in English, Portuguese, Spanish, and French!
Featuring: Janet Evra-vocals & acoustic bass, Will Buchanan-guitar, Ryan Marquez-piano, & Demarius Hicks-drums.
From England, Janet Evra blends traditional bossa nova, samba, and latin jazz with continental jazz influences and a modern twist to produce fresh, lush, original music. A vocalist, bassist, composer, and songwriter, Evra sings in English, Portuguese, Spanish, and French.
Evra performs on premier stages across the USA and Europe. Evra is a 2019-2020 Artist in Residence at the Kranzberg Arts Foundation in St. Louis, MO.
Evra released her debut album Ask Her to Dance to critical acclaim. The album features Adam Maness (Erin Bode, The 442s) on piano, Will Buchanan on guitar, Montez Coleman (Roy Hargrove, Wynton Marsalis) on drums, and Scott Bryan (Sheryl Crow, Allman Betts Band) on percussion.
Evra's Ask Her to Dance 2020 tour features a quartet of top-tier St. Louis jazz musicians: Ryan Marquez on piano, Will Buchanan on guitar, and Demarius Hicks on drums. The Janet Evra Quartet will perform bossa nova and samba standards, French jazz favorites, and American songbook classics mixed with Janet's original music in her signature style. This show will be stylish, charming and fun - good vibes 100% guaranteed!
Visit Website
Watch Video
---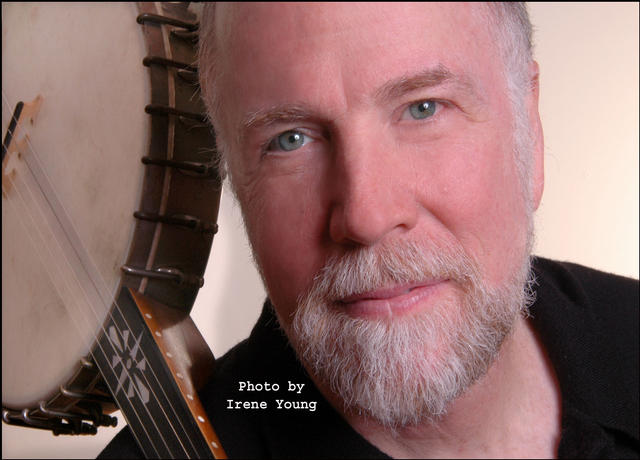 John McCutcheon




$35.00


Thursday 4/16


8:00 pm

Postponed - To Be Rescheduled

Singer/Songwriter & Folk Music Legend returns to Nighttown! Back by popular demand!
John McCutcheon is one of folk music's great living storytellers. Revered around the world for his thoughtful and inspiring songwriting and mastery of the hammered dulcimer, John McCutcheon's career spans over twenty albums and seven Grammy nominations.
Wisconsin native John McCutcheon is an American folk music singer and multi-instrumentalist who has produced 34 albums since the 1970s.He is regarded as a master of the hammered dulcimer, and is also proficient on many other instruments including guitar, banjo, autoharp, mountain dulcimer, fiddle, and jawharp.
McCutcheon, whose family background encompasses farmers and shoemakers, started playing guitar in the early 60s. He picked up a great number of traditional American songs and tunes from the Appalachians, and learned a wealth of instruments, including fiddle, banjo, autoharp and, most notably, the hammer-dulcimer. His playing of the latter encompasses folk, classical, jazz and many other elements. McCutcheon's extensive recording legacy has attracted a string of awards, and also seven Grammy nominations. He has recorded exclusively for Rounder Records since the early 80s. Howjadoo was the first of several children's albums which have established McCutcheon as arguably the leading artist within the genre. In the 90s his children's recordings included the Grammy-nominated Four Seasons series, which featured many compositions co-written with long-time friend and collaborator, Si Kahn. McCutcheon has also collected and recorded a good deal of Nicaraguan music, which was released by Rounder as a double album, Nicaragua Presente!, in 1989. McCutcheon's prolific work rate has included production work for several other folk artists, and he has also had published songbooks and instructional materials.
Don't miss this opportunity to witness a living legend perform live on the Nighttown stage.
Click here to read the article in the Plain Dealer from John's last appearance in 2015
Visit Website
Watch Video
---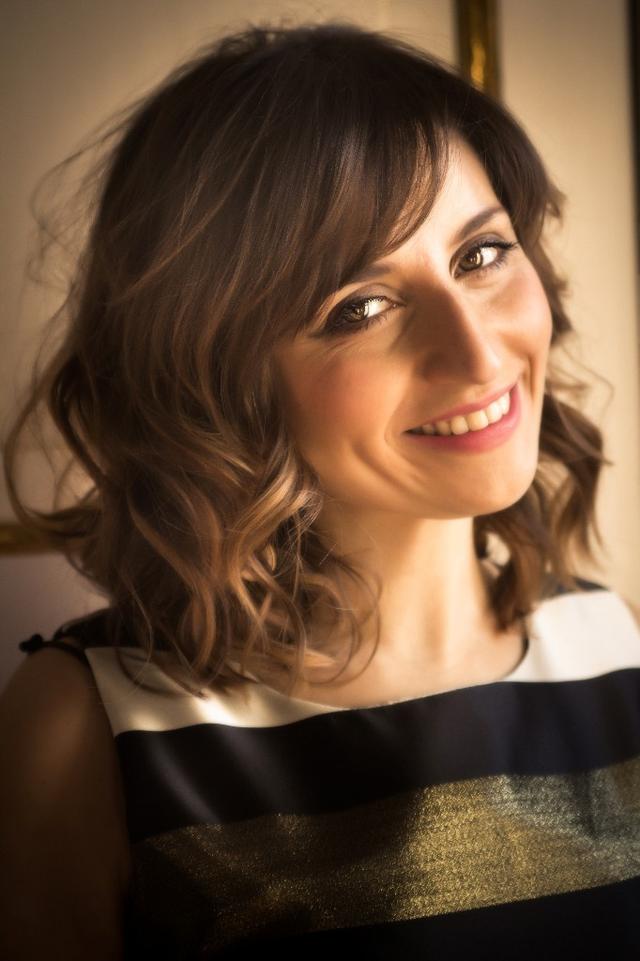 Chiara Izzi w/Perry Smith




$20.00


Friday 4/17


8:00 pm

Postponed - To Be Rescheduled

Amazing Jazz/World Music vocalist from Italy, as previously heard with Diego Figueiredo. Accompanied by guitarist from New West Guitar Group.
On Nighttown's Fully Heated and Covered Stephens Green Patio.
"Maybe you were here at Nighttown when Chiara first performed with Diego Figueiredo. Maybe you've been here for Cyrille Aimee's most recent two sold out concerts. Then you'll want to come hear Chiara Izzi. She is an exciting vocalist that critics are loving, and we think you will too." JW
Award winning Italian singer, songwriter Chiara Izzi has been described by Jazz Times as "a talent to be heard, admired and anticipated".
She started her musical path in Italy by learning to play the piano and performing very early. She developed a versatility thanks to a multitude of performances in Italy and abroad in Belgium, Switzerland, France, the United States, Finland and Germany, which led to her vocal mastery of traditional jazz alongside contemporary styles. Chiara's sound is based on her own unique interpretation of a fusion of different genres, including jazz, pop and Mediterranean sounds.
Chiara's International debut took place at the Montreux Jazz Festival Vocal Competition in 2011, where she was awarded first prize by the living musical legend Quincy Jones. Following this award she was invited to open for Paco de Lucìa's concert at the Montreux Jazz Festival in 2012. Thanks to this award she had also the chance to record her debut album "Motifs" released by the New York based label Dot Time Records.
How that talent has evolved and blossomed since Izzi moved to New York is apparent on her 2019 release, Across The Sea (Jando), a cooperative project with pianist Kevin Hays.
She is currently living in New York and performs regularly around the city. Some of her notable performances occurred in prominent venues such as Montreux Jazz Festival, The Iridium, Apollo Theater, Aspen Jazz Festival, Jazzahead, Smalls, and many more festivals and venues around the world.
Guitarist Perry Smith combines the tradition of Jazz with broad influences from contemporary music to create his signature style. Originally from the San Francisco Bay Area, Smith is now based in Brooklyn where he performs as a bandleader and as a sideman for local and touring artists. Smith's extensive performance resume includes notable venues and festivals such as the Blue Note Jazz Club (NYC & Tokyo), Smalls Jazz Club (NYC), Dizzy's Club Coca Cola (NYC), Montreal Jazz Festival, Java Jazz Festival (Indonesia), Rochester Jazz Festival, San Jose Jazz Festival and many more..
In 2019, Smith released his 4th album as a leader "Live in Brooklyn" on his own label Smith Tone Records. In addition to leading his own projects and working as a sideman, Smith is a founding member of the critically acclaimed New West Guitar Group.
Visit Website
Watch Video
---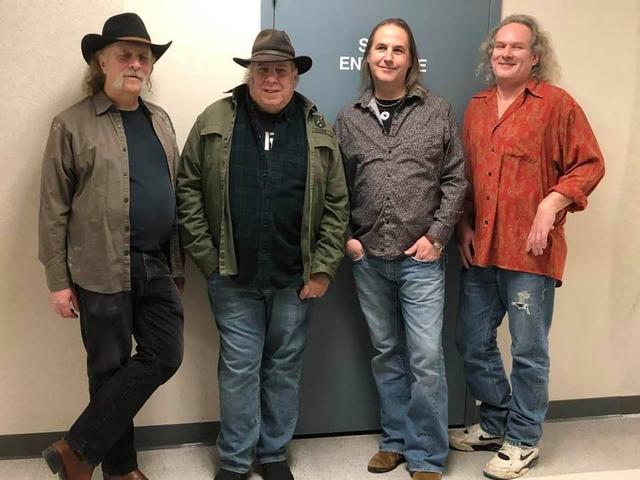 Gold Rush featuring Briz (Neil Young Tribute)




$25.00


Friday 4/17


8:30 pm

Postponed - To Be Rescheduled

First Class Tribute to Rock Legend Neil Young with East Coast Touring Group featuring Briz (formerly with Sugar Mountain) on Vocals and Guitar.
Gold Rush presents the cream of Neil Young's extensive catalog to his fans each night in faithful-- yet inspired --performances. In an evening featuring over five decades of classic songs, Gold Rush brings music from every era of Neil Young's career alive on stage.
"Mr Soul" , "I Am a Child" and "On the Way Home" rise from the Buffalo Springfield era, while "Cowgirl in the Sand", "Down By The River' "Cinnamon Girl", "Needle and the Damage Done", "After The Gold Rush" "Southern Man" and "Heart of Gold" are among the songs that come to us from his earliest solo years. "Ohio" and "Helpless" appear from the works of Crosby, Stills, Nash and Young, while "Long May You Run", "Cortez the Killer", "Hey Hey, My My", "Like a Hurricane", "Rockin' in the Free World" and "Harvest Moon" spring from the mid 70s and beyond. These and so many welcome surprises make each Gold Rush performance worthy of the artist they celebrate.
Featuring touring musicians including Briz-who has performed the music of Neil Young for over 15 years in a solo configuration in his "Shakey" shows and in a band configuration with the New Jersey based "Sugar Mountain" tribute--the versatile musicians of Gold Rush give us folk, country, electronic and hard rock to rockabilly. Gold Rush is a complete Neil Young concert experience, mining gems from the deep catalog and the hits no Neil Young fan could do without.
---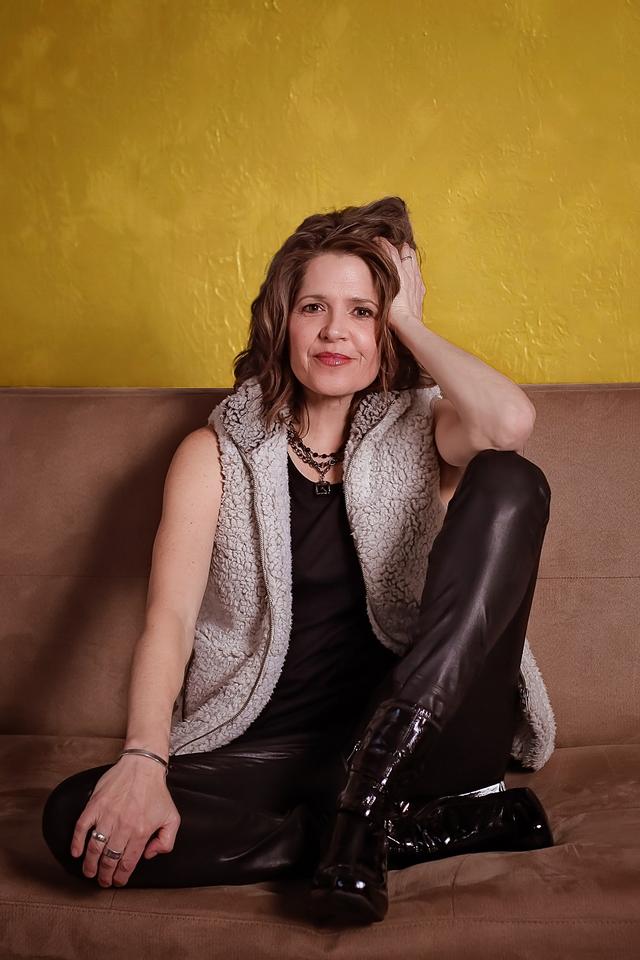 Anne E. DeChant and the DeChandeliers




$20.00


Saturday 4/18


7:00 pm

Postponed - To Be Rescheduled

Singer/Songwriter Extraordinaire and her Trio Live at Nighttown!
Featuring: Anne E. DeChant-vocals/guitar, Chuck Smolko-lead guitar/vocals, & Paul Lewis-bass/vocals.
On Nighttown's Fully Heated and Covered Stephens Green Patio.
Anne E. DeChant is first and last a story-teller, an artist who writes with shit-kicker urgency and sweet understanding of the people who stumble and keep keeping on. She is a Nashville recording artist originally from Avon Lake, Ohio. She is a 5-time winner of Cleveland's Singer-Songwriter of the Year.
She has performed with Melissa Etheridge, Sheryl Crow, Stevie Nicks, Don Henry, Travis Meadows, and was the selected local artist at Lilith Fair (Cleveland 1999). She has delivered stand out shows in storied venues ranging from the Bluebird Café, The Bitter End, Evening Muse, The Alabama Country Music Hall of Fame to The Clinton White House.
DeChant's name derives from the French "of song", a birthright clearly expressed through an unmistakable voice and songwriter's perception. She began her career as the dynamic lead singer of Cleveland fan favorite, Odd Girl Out, before becoming the powerhouse she is today with nine studio album releases to her credit. DeChant's masterfully crafted, poignant songs create worlds where her characters and their stories spring to life. Her commanding voice and perfectly nuanced delivery move the listener from one world to another with mesmerizing effect.
Anne E. will be touring in 2020, in support of her latest recording, currently being produced in Nashville. Her 2017 fan-funded release, "The Sun Coming In", which climbed to #6 on the Roots Music Report's national chart, and its first single "Sunday Morning Drive", to #1.
Visit Website
Watch Video
---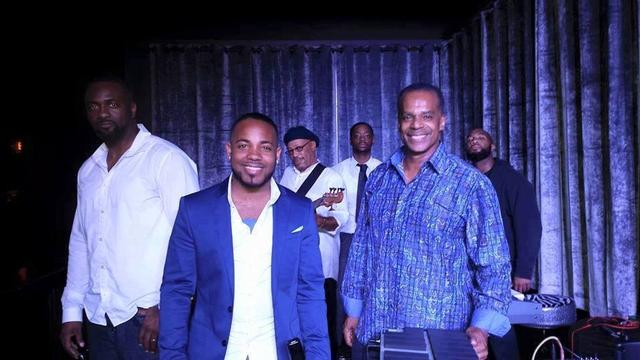 Forecast




$20.00


Saturday 4/18


8:30 pm

Postponed - To Be Rescheduled

North Coast's Premier Contemporary Jazz Group back on Stage at Nighttown!
Featuring: Lem Adams-vibes, Gary Stevenson-bass, Riley Richards-sax, Alphonso McDuffie-keyboards, & John Turner-drums.
Forecast is the leading contemporary jazz group in the Northeast Ohio area. Founding members Lem Adams on vibes and Gary Stephenson on electric bass have been entertaining Ohio audiences for over 20 years.
Forecast has shared the stage with many of the top names in contemporary jazz including Stanley Turrentine, Roy Ayers, The Crusaders, Bob James, Pieces of a Dream, and several others. They have won numerous awards and competitions over the years and have been the house band at The Q for Cleveland Cavs games.
Visit Website
Watch Video
---




Prism featuring John Klayman




$15.00


Sunday 4/19


7:00 pm

Postponed - To Be Rescheduled

Dynamic North Coast Saxophonist debuts new 5 Pc. Group that combines Jazz/Classical with Strings and Jazz Rhythms Live at Nighttown!
Featuring: John Klayman-sax & musical director, Jeffrey Singler-cello, Carrie Singler-violin/viola, Aidan Plank-acoustic bass, & Sunny Tabler-drums/percussion.
What do you get when you combine saxophone, bass and drums with violin and cello? Prism, a jazz quintet that provides a unique and interesting jazz experience.

Prism was created by saxophonist John Klayman in 2019. Klayman, a 35-year charter member of the Cleveland Jazz Orchestra, wanted to create a small jazz group that included strings and the very best young jazz musicians in N.E. Ohio. Prism recreates many jazz classics including works by Dizzy Gillespie, Thelonious Monk, Billy Strayhorn, Chick Corea and Freddie Hubbard. In addition, the group presents newer compositions by Michael Brecker, Donny McCaslin, John Abercrombie and Bill Stewart.

Musicians include prominent members of the Northeast Ohio jazz and classical music communities. Prism frequently performs in jazz clubs and concert venues in Northeast Ohio. Its members are very active as performers, educators, adjudicators and guest artists.

Visit Website
---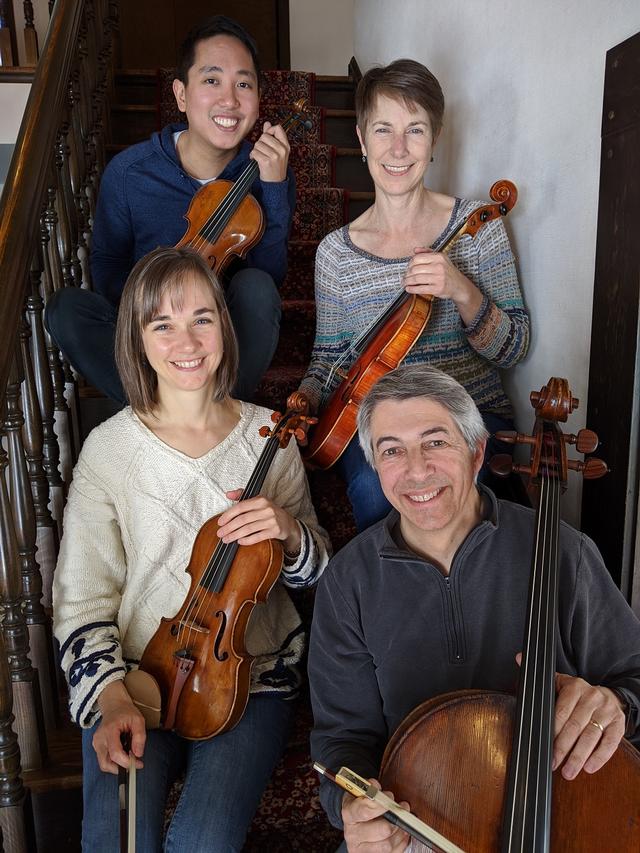 Colby String Quartet featuring Emma Shook




$15.00


Monday 4/20


7:00 pm

Postponed - To Be Rescheduled

Two World Class String Players from the Cleveland Orchestra, lead All-Star Classical Quartet for an evening of Chamber Music Live at Nighttown!
Featuring: Yun Ting Lee-violin (Cleveland Orchestra), Emma Shook-violin (Cleveland Orchestra), Lisa Boyko-viola, & Steve Somach-cello.
Playing the music of Joseph Hayden, & Carl Nielsen.
String Quartet in C major, Opus 74 #1-------Franz Joseph Haydn
Allegro moderato
Andantino grazioso
Menuet: Allegro
Finale: Vivace
String Quartet No. 1 in g minor, Opus 13-----Carl Nielsen
Allegro energico
Andante amoroso
Scherzo: Allegro molto
Finale: Allegro

---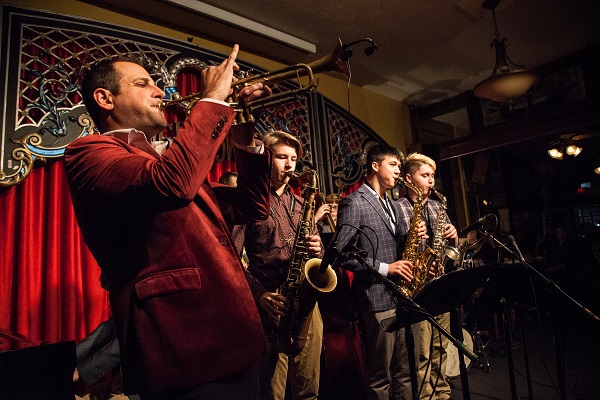 Dominick Farinacci "Spirit of the Groove"




$20.00


Friday 4/24


8:30 pm

Postponed - To Be Rescheduled

Rising Trumpet Star with All-Star & Next Generation Lineup for Special Spring Show at Nighttown!
Spirit of the Groove, part of the JazzFest Academy at Cuyahoga Community College (Tri-C®), is an ensemble comprised of nine young artists from various high schools around the Cleveland area and region, who are all committed to pursuing jazz full-time in college. As an invite-only mentorship program, the group focuses on balancing in-classroom study with on-the-band-stand experience, holding monthly residencies at iconic local clubs such as Nighttown & The Bop Stop. Dominick Farinacci serves as director of the Tri-C JazzFest Academy program and performs with Spirit of the Groove. The program also provides opportunities to learn from and work with visiting national guest artists, most recently including Terence Blanchard, John Clayton and Patrick Bartley.
Dominick Farinacci graduated from The Juilliard School in 2005 and launched his career in Japan with a prolific run of eight albums. Farinacci's latest recording, Short Stories (Mack Avenue Records), was produced by five-time Grammy Award winner Tommy LiPuma and features Steve Gadd, Christian McBride and Jacob Collier, among others.
Performing in more than 120 cities in 14 countries around the world, Farinacci has been a featured guest on ABC's Good Morning America and is a TED speaker. He has also served as Global Ambassador for Jazz at Lincoln Center in Doha, Qatar.
Farinacci continues to bring people together and create awareness of social issues through initiatives such as Spirit of the Groove, which unites gospel and jazz communities, and Modern Warrior, an autobiographical music drama of a soldier's time in the military and his transition back to civilian life.
The Tri-C JazzFest Academy gives students the opportunity to develop their skills and perform in both large and small ensembles through rehearsals that focus on music history, theory and improvisation. Students participate in workshops lead by national artists throughout the year and during Tri-C JazzFest. The semester will end with a public performance and selected ensembles will perform at local venues around town. Visit www.tri-c.edu/creative-arts-academy or call 216-987-6145 for more information.
Visit Website
Watch Video
---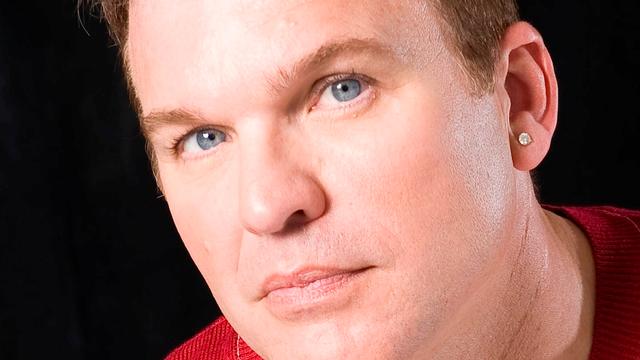 Dane Vannatter




$20.00


Saturday 4/25


8:00 pm

Postponed - To Be Rescheduled

Dynamic Jazz Vocalist and recent arrival in Cleveland back by Popular Demand with his Quintet!
Featuring: Dane Vannatter-vocals, Dave Powers-piano, James Moore-trumpet, Demetrius Steinmetz-bass, & Ricky Exton-drums.
Dane Vannatter has received Bistro awards for Outstanding Vocalist and for his second recording Flight by the critics of BackStage in New York. Dane has been acclaimed by reviewers at The New York Post, The Boston Globe, and BackStage for a style that "blends facets of cabaret and jazz with intelligence and care."
The Boston Globe remarks "Dane Vannatter's distinctive style leaves an imprint on whatever music he sings. His voice has a floating quality that gets in your head and won't leave….his music is a swinging, soaring adventure!" He has been nominated for 4 MAC awards and is a Nightlife Award finalist.
Dane has performed for several years at the annual Mabel Mercer Cabaret Convention in New York. In Pittsburgh, Dane has performed for First Fridays at the Frick, and sings regularly at Fairmont Hotel's Jazz at Andy's and James Street Gastropub & Speakeasy. On July 31, 2015 Dane was called to the stage by Patti LaBelle during her concert in Columbus, Ohio. After hearing Dane sing and inviting him to duet on her classic "Lady Marmalade" Patti exclaimed "You better sing, fool. My God!."
Dane released his 4th CD Give Me Something Real in 2016 to much critical acclaim
Visit Website
Watch Video
---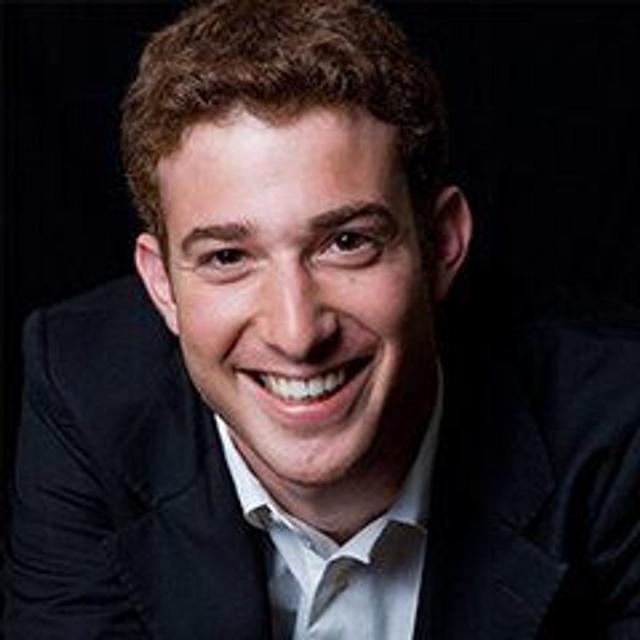 Yaron Kohlberg




$1.00


Friday 5/01


7:30 pm

Postponed - To Be Rescheduled

Presented by Cleveland International Piano Competition
Yaron Kohlberg is among Israel's leading pianists, having played in major halls in more than forty countries over five continents. He has won over ten international prizes, including the Silver Medal at the 2007 Cleveland International Piano Competition. Kohlberg speaks six languages, including Mandarin Chinese, and uses them often during his performances worldwide. In 2018, he moved to Cleveland full-time as President of the Cleveland International Piano Competition.
Kohlberg has performed as a soloist at Carnegie Hall in New York, the Kremlin in Moscow, the UN Hall in Geneva, Asahi Hall in Tokyo, the Beethovenhalle in Bonn, the Hall of the Forbidden City in Beijing, and elsewhere. He will be performing at the Vatican for Pope Francis in 2020. He has also performed as soloist with numerous orchestras, among them the Cleveland Orchestra, Copenhagen Philharmonic Orchestra, the Beijing Symphony Orchestra, the Oslo Radio Orchestra, the Palermo Orchestra, the Israel Philharmonic Orchestra, and the Jerusalem Symphony Orchestra.
In recent years Kohlberg has teamed up with Bishara Haroni to form the highly successful Duo Amal Israeli-Palestinian piano duo. A Steinway Artist, Kohlberg is known for combining classical music with new arrangements of popular and world music.
Visit Website
Watch Video