---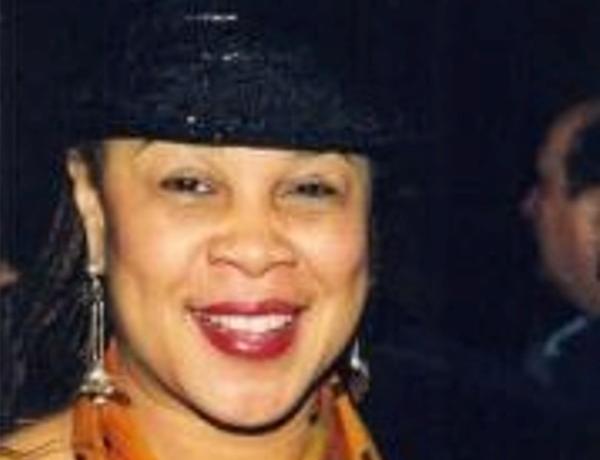 Shirley Cook & Myla Burton "Songbirds in Flight"
$20.00
Sunday
7/21
7:00 pm
Buy Tickets
Exciting North Coast Jazz Vocalists hit the Stage at Nighttown!
Featuring: Shirley Cook-vocals, Myla Burton-vocals, David Thomas-piano, George Lee-bass, Elijah Gilmore-drums, and Special Guest Kenny Davis-trumpet.
Presented in Association with Quad City Productions.
The timeless nature of classical jazz vocals will be the haunting and riveting connection singers Shirley Cook and Myla Burton display on the Songbirds in Flight program. During the course of the evening, the two of them will combine to perform several of the duets made famous by Sarah Vaughn and Carmen McRae. Their singing styles will provide a balance and counter balance to this female showcase.
Dave Thomas is serving as music director. Trumpeter Kenny Davis will be their special guest. Rounding out the musical lineup will be bassist George Lee and drummer Elijah Gilmore.
---
Rene Schiffer & Shuann Chai
$20.00
Thursday
7/25
7:30 pm
Buy Tickets
Masters of the Cello and Piano in Special Chamber Music Program Live at Nighttown!
Featuring the Compositions of Bach, Beethoven, & Paul McCartney!
Suite no. 1 in G major BWV 1007 for cello unaccompanied by J.S. Bach (1685 - 1750) (16 min)
Prelude
Allemande
Courante
Sarabande
Minuet 1 & 2
Gigue
Yesterday (Paul McCarhty) in my arrangement for solo cello, (about 5 min)
Sonata no. 2 in g major for piano and cello , op. 5 no. 2, Ludwig van Beethoven (1770-1827) - (about 22 min.):
1. Adagio sostenuto e espressivo - Allegro molto più tosto presto.
2. Rondo: Allegro
Sonata Clorinda for cello and piano, BMW 15746, first movement (Allegro), René Schiffer (b. 1961), (about 8 minutes). This is my tribute to Linda Ronstadt.
---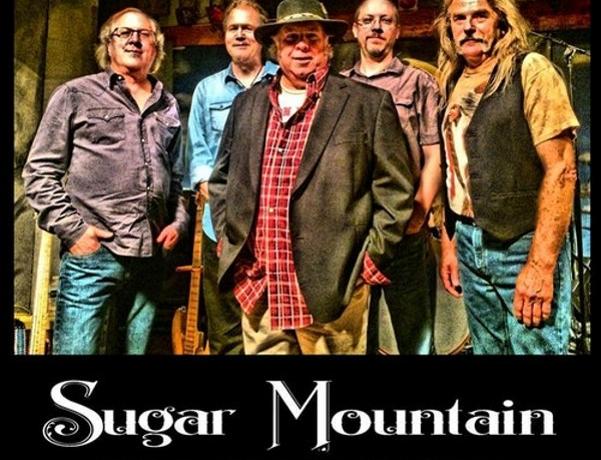 Sugar Mountain "The Ultimate Neil Young Tribute"
$25.00
Friday
7/26
8:30 pm
Buy Tickets
Saturday
7/27
8:30 pm
Buy Tickets
From New Jersey. Top Flight 5 Piece Group from NJ pays Tribute to Rock Legend Neil Young live at Nighttown!
Friday: Playing the Complete LP "Everyone Knows This is Nowhere" & More Greatest Hits!
Saturday: Playing the Complete LP "Harvest: & More Greatest Hits!
Sugar Mountain brings together an ensemble of veteran musicians from the New Jersey music scene who faithfully replicate the songs of one of our era's most prolific and beloved singer/songwriters, Neil Young.
?Neil Young's career spans an amazing five plus decades, from the seminal country rock sounds of Buffalo Springfield and super group Crosby, Stills, Nash and Young to garage band Crazy Horse and countless genre bending solo releases, spanning everything from folk, country, electronic and hard rock to rockabilly.
Sugar Mountain brings to life the Neil Young concert experience, covering all of the best known songs, hits and deep cuts that are sure to thrill all, from the most ardent of fans to the casual Neil listener.
Visit Website
Watch Video
---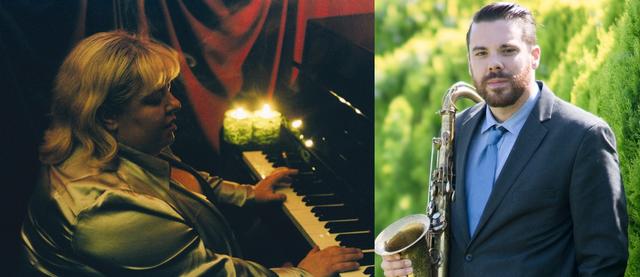 Jackie Warren & Joshua Smith
$10.00
Tuesday
7/30
7:00 pm
Buy Tickets
Piano/Sax Duo Playing Selections for their latest CD "The Bees Knees"!
Featuring: Jackie Warren-piano & Joshua Smith-sax.
A native of Colorado, pianist Jackie Warren originally came to Ohio to study classical piano at Oberlin Conservatory with Sedmara Zakarian Rutstein, where she graduated with a B.M. in performance. While at Oberlin, she also studied jazz arranging, composition, and theory with Wendell Logan, who became a mentor to her, and encouraged her to study jazz piano with Neal Creque and jazz improvisation with Kenny Davis. Jackie received a M.M. from Cleveland State University in classical piano performance, studying with Andrius Kuprevicius and Daniel Barber, but continued her lessons with Creque, and has been based in Cleveland ever since.
Jackie performs regularly as a soloist, but has her own jazz trio, which includes bassist Peter Dominguez and drummer Ron Godale. She also arranges and plays salsa and Latin jazz with percussionist Sammy Deleon y Su Orquesta. In addition to these groups, Jackie has performed locally and nationally with such artists and groups as David Fathead Newman, Benny Bailey, Clark Terry, Frank Morgan, Bobby Watson, Frank Foster, Jane Bunnett and the Spirits of Havana, Los Munequitos de Matanzas, Othello Molineaux, Donald Harrison, Gerald Wilson, Jimmy Heath, Impacto Nuevo, Humberto Ramirez, Tony Vega, Tito Rojas, Tito Puente, Jr., King Solomon, the Tuscarawas Philharmonic, the Jazz Heritage Orchestra, the Cleveland Jazz Orchestra, and the Afro Cleveland Orchestra.
Jackie is also an educator and clinician, and has taught jazz arranging and composition and coached jazz combos at Oberlin. She is currently on the Jazz Studies Faculty at Cuyahoga Community College, Metro Campus. She is also on the faculty at the Cleveland Music School Settlement.
Joshua Smith is a saxophonist/multi instrumentalist residing in the San Francisco Bay area. He has been performing for the past 20 years with a wide array of notable jazz and creative musicians, beginning in his hometown of Cleveland, Ohio.
Joshua has performed in the straight-ahead jazz realm for the past 20 years. His current sidemen are the best of the San Francisco Bay area. Growing up, Smith began gigging at a very early age with older jazzmen of his hometown, Cleveland, Ohio... He was a member of "Greg Bandy's Young Lions'" and studied under saxophone iconoclast Ernie Krivda.
Joshua has since made his mark in the arena of avant-garde jazz and forward thinking jazz through performing with players like Joe Maneri, Cuong Vu, (of The Pat Metheny Group), Chris Jonas, trumpet legend Nate Wooley, Trevor Dunn, Todd Sickafoose, Myra Melford, Ben Goldberg,Carmen Castaldi, and drummer Scott Amendola in addition to many other notable players...
Additionally, he's performed with funk drumming legend Clyde Stubblefield, toured as a member of The Youngblood Brass Band, and bluegrass legend Peter Rowan...
He's been a member of The Scott Amendola Quartet for the last five years, having performed with guitar luminary Nels Cline, at John Zorn's NYC venue, The Stone.
In 2010 he acted as music director and contributing composer to the "Leave Me Alone" opera, an avant grade jazz opera written by Smith's good friend Harvey Pekar, at Oberlin College.
Visit Website
Watch Video
---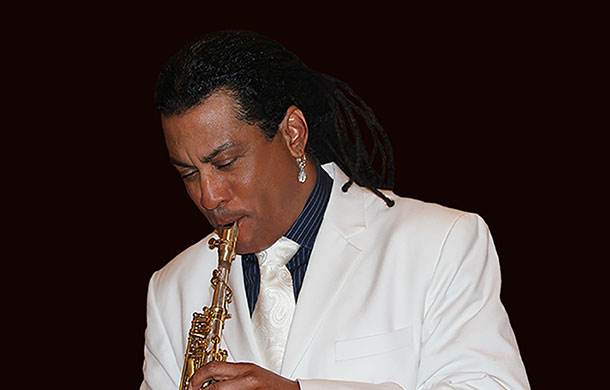 Marion Meadows
$40.00
Friday
8/02
7:00 pm
Buy Tickets
9:00 pm
Buy Tickets
Saturday
8/03
7:00 pm
Buy Tickets
9:00 pm
Buy Tickets
Soprano Saxophonist & Star of Contemporary Jazz, and His Group back in Cleveland to play 4 Big Weekend Shows at Nighttown!
Meadows was born in West Virginia and grew up in Stamford, Connecticut. He began playing the clarinet and studying classical music at the age of nine. He started playing tenor sax in high school, and then migrated to soprano sax.
His passion for various types of music led him down an eclectic musical path. He was intrigued by the styles of jazz musicians, like Stanley Turrentine, Sidney Bichet, Johnny Hodges, John Coltrane, Sonny Stitt, Rahsaan Roland Kirk, Dexter Gordon, Cannonball Adderley, Coleman Hawkins, Sonny Fortune, Joe Henderson, Grover Washington and many others. After studying jazz at Rippowam High School in Stamford, CT with Anthony Truglia, Meadows attended Berklee College of Music. There he majored in arranging and composition. He later went to the SUNY Purchase School for the Arts. During his college years he played in a number of bands including disco, R&B and various jazz ensmbles. I got a lot of sideman jobs in college, and I have always said I got my real graduate degree playing clubs, says Meadows, who perfected his craft studying with Sonny Fortune, Joe Henderson, Dave Liebman and Eddie Daniels.
"Not long after I finished school, (drummer) Norman Connors recorded one of my songs, "Invitation" and then asked me to join his band. I later produced his Passion album with my colleague Jacques Burvick (Aquarium Dream) . Things just fell into place. Meadows first hit the airwaves in 1991 with "For Lovers Only", but his career really began one day in the late '80s at New York's Grand Central Station. He had been a sideman with Connors for three years, with only vague notions of eventually going solo. One day, while waiting for a train, he pulled out his horn and began playing under the huge dome. His sweet sound caught the attention of fellow traveler, producer and TV composer Jay Chattaway, who happened to be passing by on his way to the train. Chattaway was so impressed with Meadows' sound that he hooked Meadows up with legendary keyboardist Bob James. Meadows and James collaborated on a recording which unfortunately went unreleased.
The experience put him on the road to his eventual success. Meadows hooked up with numerous artists and musicians and became a well known sideman in his own right, recording or performing over the years with Brook Benton, Eartha Kitt, Phyllis Hyman, Jean Carne, The Temptations, Michael Bolton, Angela Bofill, Will Downing , Bob Baldwin, Chuck Loeb, John Lee, among many others.
In 1990 Meadows submitted a solo project to Steve Backer at Novus/RCA and was signed to a recording contract, thus marking the beginning of his solo career. Meadows' first RCA release "For Lover's Only" was a huge success and was followed by his ground breaking "Keep it Right There" album. He became a staple of the contemporary jazz format with his subsequent recordings, which include Body Rhythm (1994) and Forbidden Fruit (1996), Passion (1997), Another Side Of Midnight (1999), Next To You (2000), In Deep (2002), Players Club (2004), Dressed To Chill (2006), Secrets (2009) Whisper (2013) and Soul Traveler his current release on the New York based Shanachie Label.
Visit Website
Watch Video
---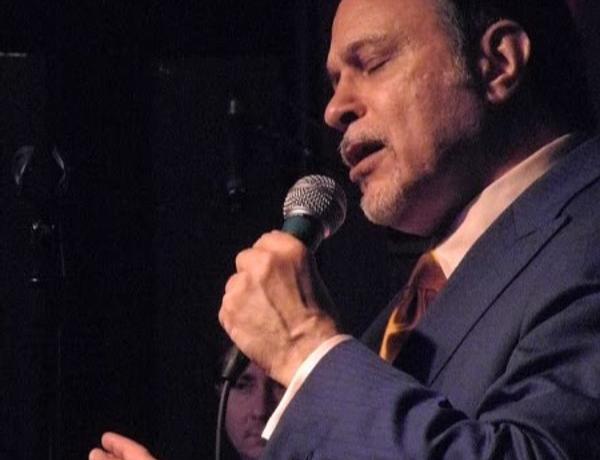 Lou Armagno "Sinatra Selects" w/Moises Borges
$15.00
Saturday
8/10
8:30 pm
Buy Tickets
CELEBRATE 104 YRS OF SINATRA WITH THEIR 5-YEAR ANNIVERSARY SHOW!
Featuring: Lou Armagno – Vocals; Mike Elkins – Piano; Marc Paige – Sax; Jim Mass – Bass; & Ricky Exton – Drums; and guest Moises Borges – Guitar & Vocals
Come Fly with Lou Armagno & Sinatra Selects" as they celebrate their 5th anni
versary in Cleveland, which began on our very own Nighttown stage! And to help make the evening special, they have invited Cleveland's favorite Brazilian vocalist & guitarist Moises Borges for some classic Frank Sinatra & Antonio Carlos Jobim, style Bossa Nova tunes! Before moving back home to Cleveland, Lou was performing in Honolulu Hawaii. He deputed his first CD, "FLYIN' HIGH" right here on our Nighttown stage May 2014, and again the following year their 2015 Sinatra Selects CD, "NEVER BEFORE!"
What sets Lou apart from other Sinatra impressionists is his remarkable similarity in sound and delivery to "The Man" himself. And the band are all seasoned North Coast Musicians! They will get your "feet-tappin' and your "fingers snappin'" with those Signature Sinatra tunes, Saloon favorites, and standards from the Great American Songbook!
So come fly with Sinatra Selects as they celebrate 5 years in Cleveland with a special show to celebrate 5 years in CLE! You won't believe your ears!"

Visit Website
Watch Video
---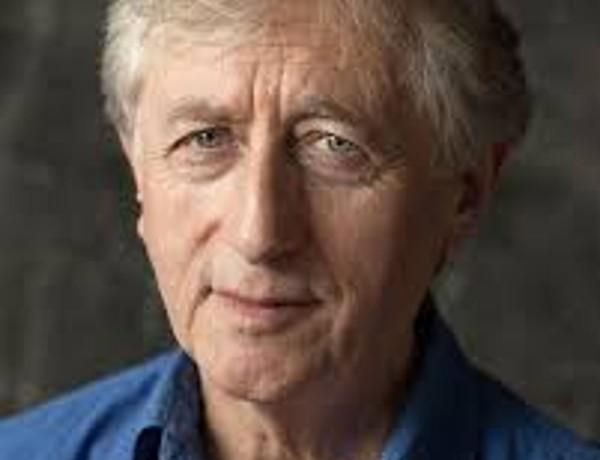 Jeremy Clyde
$30.00
Thursday
8/15
7:00 pm
Buy Tickets
Singer/Songwriter from England plays Classics from Chad & Jeremy Songbook, and New Compositions Live at Nighttown!
To start with, the timing wasn't great. He was born at a truly bad moment, March 1941, when Britain Stood Alone and things looked grim indeed. Later, things picked up. At school, his piano teacher hit him every time he made a mistake, which swiftly led to taking up the ukelele. And then folky guitar stuff. He met a chap at drama school, one David Stuart Chadwick, known to all as Chad. He played better. He also played piano. So, the usual thing... they had a college band for a while, The Jerks. Drama school over, off to be a Proper Actor, to a rep season in Dundee, Scotland. Damn chilly. Then back to conquer London. Bad timing... Equity, the actor's union, is on strike. Thus, call old pal Chad which led to singing in a bar which led to John Barry checking them out and signing them up. Their first effort "Yesterday's Gone" was a minor hit in the UK, but things really took off in the USA where, in the slipstream of The Fabs, anyone with a record and hair was in with a chance.
Success followed. Seven Top Forty hits, it says here. "A Summer Song" is the big one. "Trees swaying in the summer breeze... silver leaves etc." You probably know it.
But now the so-called British Invasion is over; big serious albums are in. Check out The Ark, if that's your thing. Album stiffs, nowadays a big cult number. So, back to England and that acting career. Got v. lucky, v. quickly... BBC series, hit play in the West End, then Broadway. Since then, popping up all over the place on British TV, in the theatre, and occasionally, in films. Lots of hats and facial hair. Lots of period roles. Lots of villains, as well.
But, yesterday hasn't gone yet, it seems, and in the mid 80's they get together again for a bit of touring and recording.
Visit Website
Watch Video
---
Sammy DeLeon Latin Jazz Sextet
$15.00
Friday
8/16
8:30 pm
Buy Tickets
Great Lakes Leading Latin Jazz Group live at Nighttown!
Featuring: Sammy DeLeon-timbales, Jackie Warren-piano, Elmer Arocho-bass, Scott McKee-trumpet, Tom First-sax, & Ray Guzman-percussion.
Sammy DeLeon a master timbales player has shared his talent far and wide. He has appeared in New York, Chicago, Miami, San Juan and points in between. He is the undisputed leader in latin music in the Ohio area. Formerly the musical director of Impacto Nuevo, Sammy has been leading his own group since 1996. Equally adept in latin jazz, salsa and merengue, Sammy and his Orchestra make it hard for an audience to sit still. DeLeon has shared the stage with many stars of latin jazz.
He opened up for the late Tito Puente several times in Cleveland and New York City and was a favorite of the late master. Sammy has collaborated with many of the leading latin musicians throughout the world. They include Humberto Ramirez, Tony Vega, El Gran Combo, and Tito Rojas. Latin music has enjoyed a great revival in Northeast Ohio thanks to the leadership of Sammy DeLeon and his dynamic Orchestra.
Jackie Warren is one of the most in demand and prolific jazz artists working in the Great Lakes region. On any given night she can be found playing solo, leading her trio, or she may be heard as the featured soloist and arranger for Sammy DeLeon's Salsa and Latin-Jazz ensemble.
Jackie is also a professor of music at Tri-C and has several private students. Jackie gets calls constantly from vocalists who want her to back them, and she is frequently called on to guest with national artists. In the past few years Jackie has performed with David "Fathead" Newman, Bobby Watson, Jane Bunnett, and Gerald Wilson. Her arrangements can be heard on Sammy DeLeon's new CD, and recently she recorded a session in collaboration with the legendary producer Tommy LiPuma.
Visit Website
Watch Video
---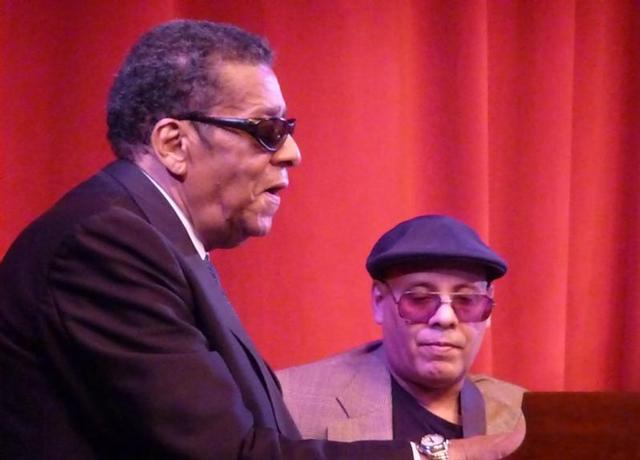 Eddie Baccus Sr. Quintet + Special Guests
$20.00
Saturday
8/17
8:30 pm
Buy Tickets
Cleveland Jazz Legend and Master of the B-3 is being recognized Nationally in Special Jazz Organ FellowshipTribute Show!
Featuring: Eddie Baccus Sr.-Hammond B-3 Organ, Eddie Baccus Jr.-sax, Cecil Rucker-vibes, Perry Williams III-drums, TBA-guitar, & Special Guest Vocalists Vanessa Rubin & Mike Cady
One of the senior statesman of the Cleveland Jazz Scene, organist Eddie Baccus Sr. has set the standard locally since the early 1960's. Like the late great Jimmy Smith, Baccus is a virtuoso on the Hammond B-3, equally adept at soul jazz and bebop. In many ways Eddie Baccus Sr. has been to the jazz scene what the late Robert Jr. Lockwood was to the local blues scene; he has been a leader, mentor, and the soul of the community for many years.
Early on his talent was evident as he was linked with another jazz legend, saxophonist Roland Kirk. Baccus and Kirk were schoolmates at the Ohio School of the Blind and their sessions together in the old Euclid and 105th area are the stuff of local legends. Kirk would go on to national acclaim before his untimely death in the late 70's. Baccus stayed close to home and it has been our good fortune.
Eddie Baccus Sr. has been a mentor to countless Cleveland jazz musicians, notably Joe Lovano, Ernie Krivda, and more recently his son, Eddie Baccus Jr.. His work has only been documented infrequently. He recorded an LP with Kirk back in 1962 "Feel Real" on Smash records. His other recording is a session done with Lovano in the mid 1980's entitled "Hometown Sessions". Although he has not gone on to greater glory playing the national circuit, Eddie Baccus Sr. has been the bedrock of the Cleveland jazz scene and his influence on fans and musicians alike has been invaluable.

Joining Eddie Baccus Sr. for his appearance at Nighttown will be an All-Star Cleveland lineup. They are Cecil Rucker on the Vibes. Eddie Sr. has frequently appeared with Cecil's group Good Vibes. Billy Artis is on guitar. Many will remember Billy from his days backing the late great Bill Doggett at the Theatrical in downtown Cleveland. Perry Williams III is on drums. Perry is a veteran on the soul jazz circuit and has worked with Eddie Sr. and Cecil extensively. And on vocals is Ron Davis.

Don't miss Hammond B-3 wizard Eddie Baccus Sr. Quartet live at Nighttown.
Watch Video
---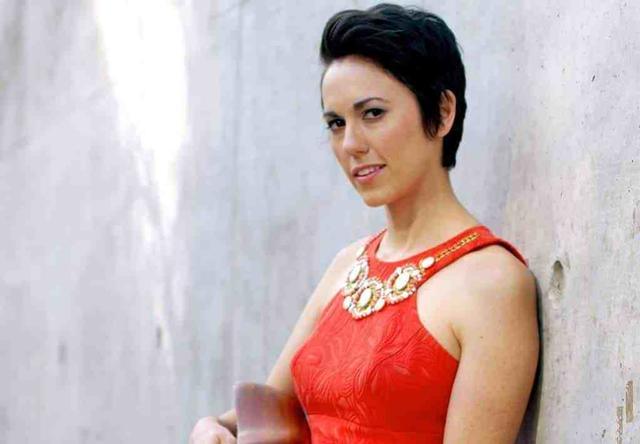 Gina Chavez
$20.00
Sunday
8/18
7:00 pm
Buy Tickets
From Austin, Texas! Rapidly Rising Star Vocalist combines Latin/Folk for unique blend!
Bilingual Vocals with strong Central and South American influences. Original Music!
10 Time Austin Music Award Winner, & featured on NPR & PBS. With her 5 Piece Band!
A multi-ethnic Latin pop songstress, Gina Chavez is a 10-time Austin Music Award winner. Her bilingual record, Up.Rooted, topped both the Amazon and Latin iTunes charts following a feature on NPR's All Things Considered and has been hailed by The Boston Globe, USA Today, and Texas Monthly. Her Tiny Desk concert made NPR's top 15 of 2015. Fresh off a 12-country tour as a cultural ambassador with the U.S. State Department, Chavez's passionate collection of bilingual songs take audiences on a journey through the Americas, blending the sounds and rhythms of the region with tension and grace.
Her Spanish-language anthem, "Siete-D" (Grand Prize winner of the 2014 John Lennon Songwriting Contest) recounts her experience volunteering in a gang-dominated suburb of San Salvador where she co-founded the Niñas Arriba College Fund for young Latinas.
Visit Website
Watch Video
---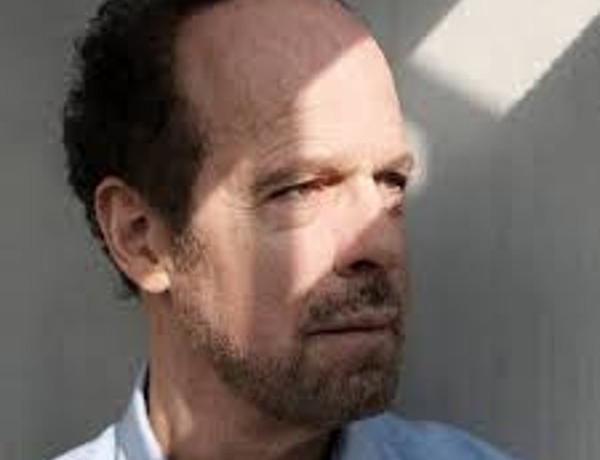 Ted Ganger
$15.00
Thursday
8/22
8:00 pm
Buy Tickets
Singer/Songwriter & Cleveland Native hits the Stage at Nighttown for a Special Solo Show!
Extensive experience in Classical, Musical Theater, and other Genres is now a Singer/Songwriter of Note.
Now residing in Europe. Rare Hometown appearance!
Ted Ganger was born in Cleveland, Ohio, and studied piano and conducting at the Juilliard School in New York before going to Germany on a Fulbright Grant. He worked as a conductor and coach in the opera houses of Frankfurt, Mannheim and Darmstadt, among others, conducting over 40 operas, operettas, and musicals. As a piano soloist, chamber musician and Lied partner, he has performed in the United States, Europe, South America, Australia, Southeast Asia and East Africa.

From 1998 till 2017, Ted Ganger was a faculty vocal coach at the Hochschule für Musik und Theater in Munich. He is currently engaged at the theater of Augsburg, Germany, responsible for coaching the opera soloists. Since 1998 he has also played keyboard instruments with the Munich Philharmonic Orchestra.

Ted Ganger wrote his first song in 2009; about a year later, he wrote a second one. In January 2011 he recorded his first twelve songs, which can be heard on the CD Late Early Songs. His second CD, Feeling My Way, was released in June 2012. It was followed by Notes From My Underground in 2013, Inside and Out in 2014 and Complicated Heart in 2015. His 6th CD, Turning The Pages, appeared in June 2017. Beginning in 2018, his recordings will be released on the ars vobiscum label.
All of his recordings, complete CDs as well as individual tracks, are available on iTunes, Amazon, Spotify, etc.
Visit Website
Watch Video
---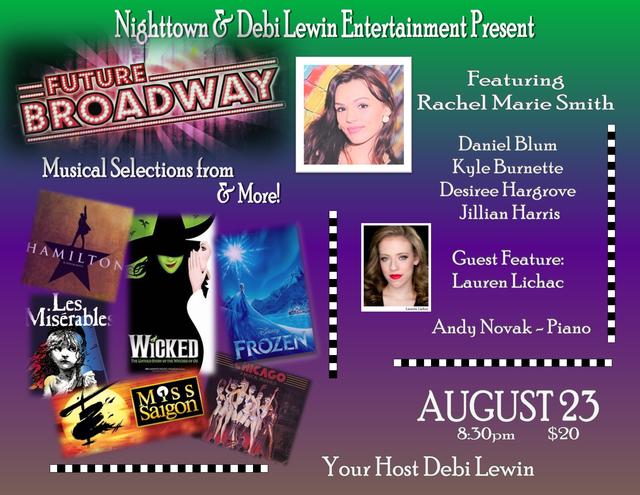 Debi Lewin "Future Broadway"
$20.00
Friday
8/23
8:30 pm
Buy Tickets
Vocalist and Talent Scout Extraordinaire Debi Lewin Presents a Special Evening featuring the Top Young Broadway Prospects from Ohio, and Special Guests Live on the Nighttown Stage!
Debi Lewin a Cleveland vocalist favorite and past performer of sold out shows at Nighttown, returns on August 23rd as director/host and producer of a new show called "Future Broadway".
"Future Broadway" is a showcase to feature singers that aspire to have a career on Broadway. Debi has been instrumental in helping many talented people achieve their dream of making it in the music business and on Broadway. This is a platform that encourages up and coming performers to see if they have what it takes to become "Future Broadway". Ms. Lewin and business partner Julie Matthews have created business relationships with major casting companies in New York and have the privileged opportunity to submit potential performers for Broadway roles.
"Future Broadway" an evening of Broadway songs Old and New performed
by local Broadway hopefuls. Each "Future Broadway" will feature one performer and this first performance will feature RACHEL MARIE SMITH.
Debi Lewin is proud to say that she had a huge part in making sure that Kaley Ann Voorhees' dream came true. Kaley, an Aurora, Ohio native, is currently playing the leading role of Christine Daae in the "Phantom of the Opera" at the Majestic Theater in New York due to the efforts of Debi Lewin and Julie Matthews.
"Future Broadway" Cast: Featuring Rachel Marie Smith, along with Daniel Blum, Kyle Burnette, Desiree Hargrove, Jillian Harris, Special Guest: Lauren Lichac, Andy Novak on Piano and your host Debi Lewin (performing a few numbers as well).
Rachel Marie Smith, a Cleveland east side native, is a 4th grade Language Arts and Mathematics teacher. Rachel started performing three years ago. Now, she is leading numerous musicals and is conducting collegiate choirs. Some of her recent favorite roles include Esmeralda in "The Hunchback of Notre Dame" and Belle in "Beauty and the Beast". Debi considers Rachel Marie "our very own Cleveland Disney princess" and knows she would be incredible in a Broadway Disney production.
Come to Nighttown and enjoy an evening with these six "Future Broadway" performers.

---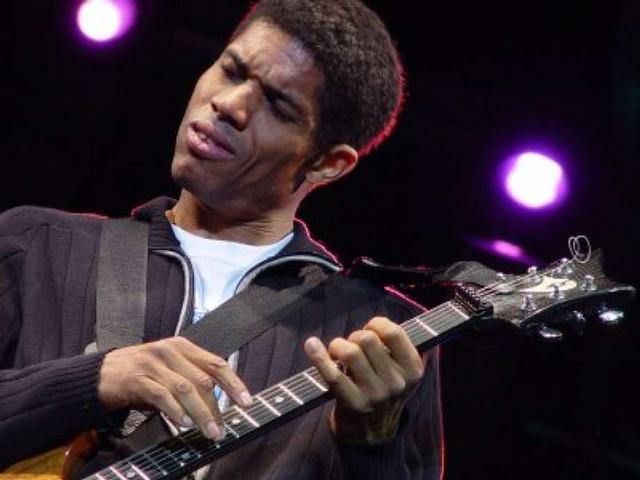 Stanley Jordan
$25.00
Saturday
8/24
8:00 pm
Buy Tickets
10:00 pm
Buy Tickets
Virtuoso Guitarist and Mack Avenue Recording Artist back at Nighttown for 2 Big Shows!
In a career that took flight with immediate commercial success and critical acclaim, guitar virtuoso Stanley Jordan has consistently displayed a chameleonic musical persona of openness, imagination, versatility and maverick daring. Be it bold reinventions of classical masterpieces or soulful explorations through pop-rock hits, to blazing straight ahead jazz forays and ultramodern improvisational works—solo or with a group—Jordan can always be counted on to take listeners on breathless journeys into the unexpected.
Key to Jordan's fast-track acclaim was his mastery of a special technique on the guitar's fretboard. Instead of conventional strumming and picking, Jordan's innovative "touch technique" is an advanced form of two-handed tapping. While a handful of other players were using similar techniques, Stanley's fluid, multi-layered textures and sheer virtuosity raised the bar for excellence.
But his technique, though impressive, is always a means to a musical end. His music is imbued with a warmth and sensitivity that has captured the imagination of listeners worldwide. A classically trained pianist before playing guitar, Jordan wanted greater freedom in voicing chords on his guitar, so he applied piano principles to do so. Jordan's touch technique allows the guitarist to play melody and chords simultaneously with an unprecedented level of independence. It also allows Jordan to play simultaneously on two different guitars, or even on guitar and piano. He says that "I think of it as a single instrument, but one with a wide range of tonal colors—that's why I do it."
To date Jordan has performed in over 60 countries on 6 continents. He has performed at many festivals, including the Kool Jazz Festival, the Concord Jazz Festival, and the Montreaux International Jazz Festival. During the 1980s he collaborated with a diverse array of artists, including performances with Art Blakey and Richie Cole and recordings with Stanley Clarke and Kenny Rogers. T
Jordan has received four Grammy nominations. His most recent album "Friends" was nominated for an NAACP Image Award.
Jordan came to prominence with the release of his 1985 album Magic Touch, a revolutionary project that placed him at the forefront of re-launching legendary Blue Note Records into a contemporary entity in jazz and beyond, as also established the then-twenty-something Jordan as among the most distinctive and refreshing new voices of the electric guitar.
In 2007 Jordan signed with Mack Avenue Records and released State of Nature in 2008 and Friends in 2011. For Friends, he invited musical guests including guitarists Bucky Pizzarelli, Mike Stern, Russell Malone and Charlie Hunter; violinist Regina Carter; saxophonists Kenny Garrett and Ronnie Laws; trumpeter Nicholas Payton; bassists Christian McBride and Charnett Moffett; and drummer Kenwood Dennard.
Jordan has maintained an extensive and consistent international touring schedule.
Visit Website
Watch Video
---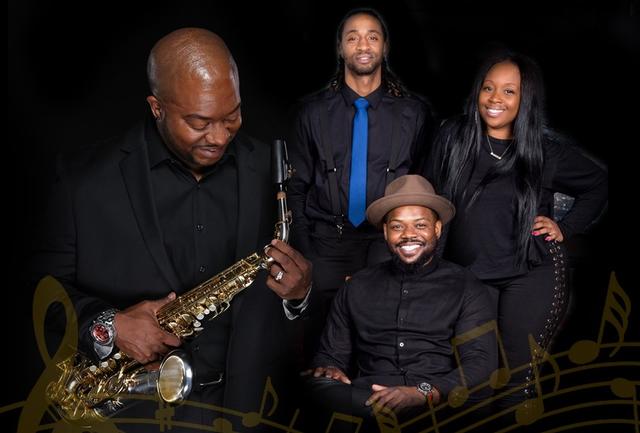 Andre Cavor & The Cavor Project
$20.00
Saturday
8/31
8:30 pm
Buy Tickets
North Coast Contemporary Jazz Saxophonist & Group hit the Stage at Nighttown! Featuring music from his brand new CD "Road Trip". Featuring Special Guest Vocalists!
Over the past two decades, urban jazz icons Kirk Whalum and Jonathan Butler have paved the way for emerging artists to take a bolder approach to blending their passions for instrumental pop, jazz and soul and gospel music. While those two artists were well established before they began recording gospel and worship albums – and rarely blend the two styles on a single project – saxophonist Andre Cavor is unabashedly sharing his lifelong love for both styles of music from the get go.

True to its title, the Cleveland based performer's independent debut album Road Trip chronicles his multi-faceted journey – starting with playing the sax in church and, over the past decade, founding and leading The Cavor Project, an 11 piece ensemble renowned as one of the most diverse bands in the city. Andre found the perfect producer to take his artistry to the next level in Darren Rahn, a saxophonist and artist who has worked his studio magic for Whalum and Butler in addition to genre greats Dave Koz, Wayman Tisdale, Najee, Eric Darius, Jeffrey Osborne and Jeff Lorber.

"Mixing contemporary jazz and gospel songs on Road Trip felt like a natural extension of my many live performances over the years," says Andre, who first began playing the sax at 16 but let it go during his eight year stint in the army before rediscovering it in the early 2000s.

"So many people I have played for and entertained liked and responded emotionally to both sides of my artistry," he adds. "When I started thinking about doing my first solo album, I thought I should share everything I truly love to do. Of course, I heard from some fellow sax players and other naysayers, telling me that new artists should never mix gospel and smooth jazz/R&B, that audiences won't get it for some reason. My response was, 'I honestly don't think you were conceived to a gospel tune!' and then told them I believed that people that love church and God also love R&B. I felt it was important to share my entire self with people. Including both on Road Trip was the perfect way to share my entire self with everyone."

Andre laid the foundation for Road Trip with hundreds of performances as leader of The Cavor Project, which has been a mainstay on the Cleveland music scene since 2007. The band is known for infusing fresh, explosive energy into vocal and instrumental classics from the 80's through 2017 and spicing up their set list with dynamic originals. The Cavor Project performs a grooving mix of R&B, smooth jazz, hip-hop, reggae, pop, blues, rock and gospel.

When I see the smiles on people's faces when they hear my music, it's an overwhelming feeling and confirmation that I'm doing exactly what I am put here to do. My goal is always to make people happy, and now with the release of Road Trip, I'm excited about reaching beyond my comfort zone and sharing the joy with more people."
Visit Website
Watch Video