---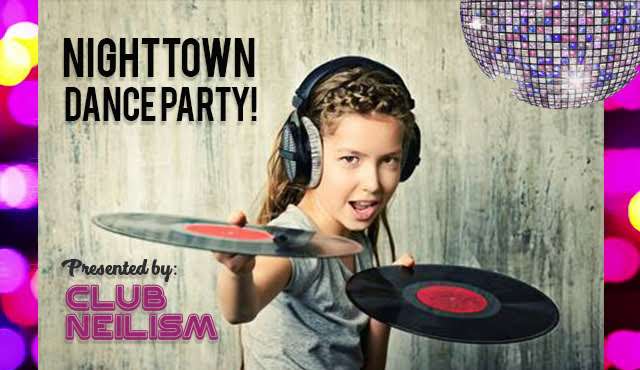 Club Neilism's Dance Party
$10.00
Sunday
5/26
6:30 pm
Buy Tickets
Dance tracks selected by Club Neilism host Neil Slobin and friends. Come dance the night away on Nighttown's lovely Stephen's Green all-season patio.
Other than your living room, when was the last time you danced to the great tunes you grew up with, whether you grew up in the 50's, the 80's, or decades in between? Come dance and chill to the great tracks of your party years – Motown, Rhythm and Blues, Disco, Soul, and everything in between!
Your host for the evening, Neil Slobin, is a life-time resident of Cleveland Heights and discovered Nighttown shortly after it opened in 1965. In the mid-seventies, Neil worked at Nighttown as a waiter, bartender, and host. Like many of his generation, Neil has had a long-time love affair with music and dancing, growing up during the golden age of popular music. In the mid-sixties, Neil was a dancer on the Big 5 TV Show, from which emerged the nationally syndicated Upbeat Show. He also has a sandwich named after him at Tommy's Restaurant (the 'NS' - falafel and baba ghanouj).
Dance tracks selected by Club Neilism host Neil Slobin and friends. Come dance the night away on Nighttown's lovely terrace. $10 cover charge. Cash bar and great NIghttown dining available.
Welcome to Dance Party!
---
Dominick Farinacci"Spirit of the Groove"
$20.00
Sunday
5/26
7:00 pm
Buy Tickets
International Trumpet Star with All-Star Next Generation Lineup for Special Show at Nighttown!
Trumpeter Dominick Farinacci has been recently credited the title Global Ambassador to Jazz at Lincoln Center by Wynton Marsalis, working to further integrate jazz into communities around the world. He graduated from The Juilliard School in 2005 launching his career in Japan with a prolific run of eight albums, later releasing two more globally. He has performed in more than 120 cities in 14 countries around the world, was a featured guest on ABC's Good Morning America, and is a TED Speaker. Music icon Quincy Jones says of Dominick's accomplishments in performance, recording, education & advocacy, "This kid is 360 degrees!"
His most recent recording "Short Stories" is produced by Tommy LiPuma. This is Tommy & Dominick's first collaboration, and was recorded in their hometown of Cleveland at the Gill and Tommy LiPuma Center for Creative Arts.
In addition to touring around the world with his band, Dominick has been successful in his personal endeavors on bringing music into the community through Arts and Wellness & Education. He was invited by TED to be a TED Speaker at the 2014 TED MED conference at the Kennedy Center in Washington, DC.
Visit Website
Watch Video
---
Richard Smith & Pete Cavano
$15.00
Tuesday
5/28
7:00 pm
Buy Tickets
Master Acoustic Guitarist Richard Smith from England/Nashville back on the Nighttown Stage.
Special Guest opening act Cleveland's own Pete Cavano.
Richard Smith started playing the guitar at age 5 and has never looked back. Focusing early on with the fingerstyle guitar of Chet Atkins and Jerry Reed, he began transcribing classical music, Jazz, the gypsy style of Django Reinhardt, bluegrass, ragtime and the blues to Sousa marches. Now a seasoned performer in his forties with thousands of performances worldwide to his credit, Richard has become renowned worldwide for his mastery of instrument and for his knock-out entertaining shows.
Career Achievements
1999 AFG Golden Thumbpick Award
2001 National Finger­style Guitar Champion
2008 Thumbpicker of the Year
2009 National Thumbpickers Hall of Fame Induction
Pete Cavano
It has been an honor and privilege to perform with artists as diverse as the late Robert Lockwood Jr., and local legends Anne E. Dechant, Wallace Coleman, Mr. Stress, and Colin Dussault, to name just a few.
In addition to my local work, I have been an annual performer at the Chet Atkins Appreciation Society Convention held in Nashville. This is a showcase of the best solo guitarists from around the world and I am humbled to be in their ranks.
Though I will continue to "sit in" with notable local bands, for the last 20 years I have concentrated on solo guitar. Covering everything from Bach to the Beatles, I have developed a broad repertoire which I can adapt to any audience.
Visit Website
Watch Video
---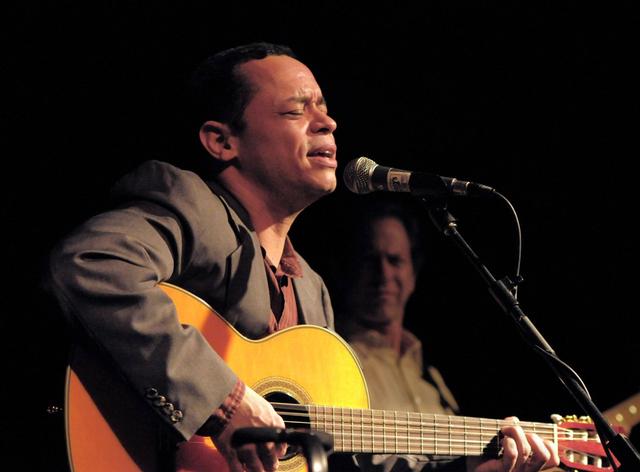 Moises Borges
$15.00
Saturday
6/01
8:30 pm
Buy Tickets
Brazilian Vocalist & Guitarist plays Bossa Nova, Samba, and More in a Special International Show!
Moises Borges a native of Brazil now living in Cleveland has become a prolific performer one the Northeast Ohio scene in recent years. A gifted vocalist and guitarist, Borges plays in the Bossa Nova tradition interpreting classics by Jobim, Gilberto, and many others. This far away from his native Brazil the music of his homeland is very much alive when he is on stage.
Visit Website
Watch Video
---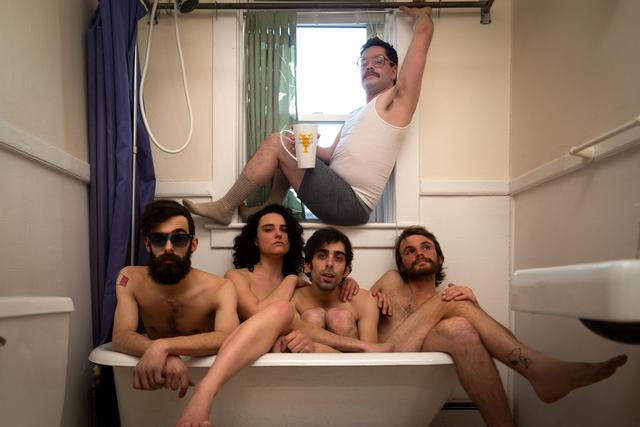 Lexi Weege and The Wonder Twins
$10.00
Sunday
6/02
7:00 pm
Buy Tickets
Combining Elements of Past and Present Vocalist Lexi Weege brings her "Hot Jazz Circus Rock Outfit" (Quintet) to the Nighttown Stage! Playing Music from her Brand New Spring Release.
Special Opening Act Bridgetown Junction featuring Amanda Walsh & Rick Szekelyi.
Lexi Weege and The Wondertwins combine elements of past and present to create a sound that is both nostalgic and fresh. With powerhouse vocalist, Lexi Weege fronting this hot jazz circus rock outfit, one is guaranteed an experience like no other when attending a show. Identical twins Aj and Tom Del Negro provide lush harmonies and unique compositions all backed by drummer Erek Browns refreshingly dynamic style. Their debut album "Marigold" arrived in spring of 2017 and national tours and wild adventures followed soon afterward. Their sophomore album is currently in gestation and will escape the creative womb in spring of 2019. It will feature newest member, Nick Ferarara on twangy telecaster.
Visit Website
Watch Video
---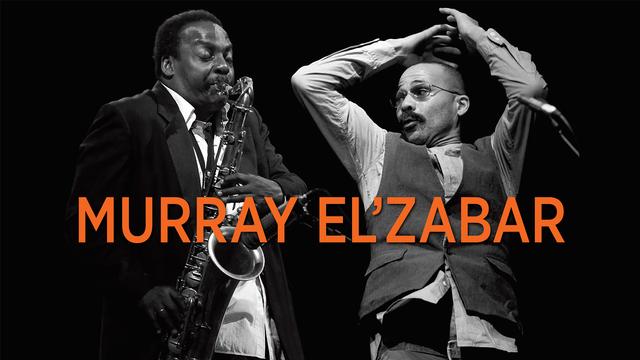 David Murray & Kahil El'Zabar Duo
$20.00
Tuesday
6/04
7:00 pm
Buy Tickets
Modern Jazz Masters and Cutting Edge Artists team up for Unique Duo Show Live at Nighttown!
Featuring: David Murray-sax & reeds, Kalil El'Zabar-percussion.
These two modern music masters, have been at the forefront of creative exploration and compositional diversity over the past four decades. Murray and El'Zabar are recognized by their peers to be consummate virtuosos, who possess ingenious interpretations within the history and future of Great Black Music! This magnificent duo, shares with us all, the hope and desire that comes from blowing fire in an acquired wisdom. This is freedom music in its noblest sense, meant to heal and release one from the regurgitated mediocrity currently flooding our airways. These two wise men know firsthand what's genuine and real. They have both played and recorded with the legends. These cats express brilliantly what true musicians feel and see, which is the epiphany to be free! They are body and soul, in a moment's notice, that ignites the call to have a ball with the one and only Murray/El'Zabar Duo!
Sir Kahil El'zabar is revered globally as a cultural visionary and an innovative music conceptualist. He has recorded more than 60 acclaimed projects as the leader, composer, and arranger. El'Zabar, who holds a PHD in Inter/Disciplinary Arts from Lake Forest College, has worked with such luminaries as Dizzy Gillespie, Pharoah Sanders, Nina Simone, Stevie Wonder, Cannon Ball Adderly, Archie Shepp, Paul Simon, Lester Bowie and more. In May 2014, Sir Kahil El'Zabar was Knighted by the Council General of France, making him a (Chevalier Medal De Lettres).
David Murray is one of the most recorded musicians as a leader in the history of jazz, with well over 200 celebrated projects. Murray was one of the founding members of the World Saxophone Quartet and has worked with greats like, Elvin Jones, Jack DeJohnette, Mc Coy Tyner, Lester Bowie, Jerry Garcia, Max Roach, Amiri Baraka, and Randy Weston. He is currently working with Macy Gray as part of his David Murray Big Band. In 2012, David Murray received an Honorary Doctorate Of Music Degree from Pomona College, Claremont, California. He has won numerous awards over his vast career garnering a Grammy Award for the Best Jazz Instrumental Group Performance, for his Tribute to John Coltrane and a Guggenheim Fellowship.
Watch Video
---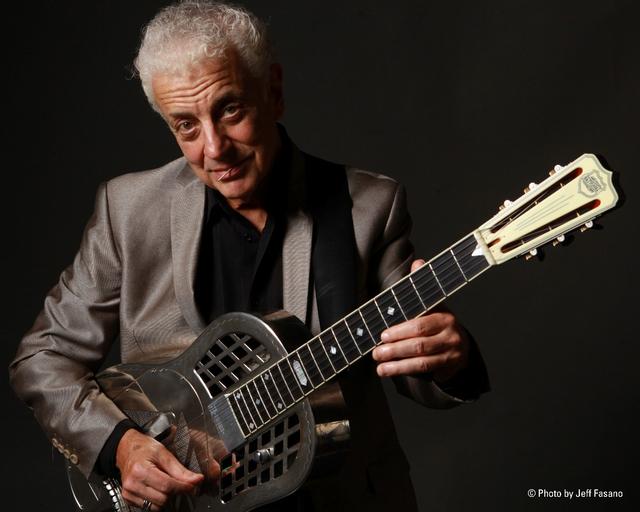 Doug Macleod
$20.00
Friday
6/07
8:30 pm
Buy Tickets
Master Bluesman, Guitarist, Vocalist, & Composer live on the Nighttown Stage!
Winner of the 2018 Blues Music Award for acoustic album of the year - 'Break the Chain'.
"Like all great blues men, MacLeod lives his music, and the songs are not just on the tips of his fingers and tongue, they are one with his being."
- Blues Music Magazine
MacLeod is known for his superb songwriting, guitar wizardry, warm soulful vocals, wit and unforgettable live performances. At the heart of a Doug MacLeod performance is his knack for storytelling, bringing characters-from the faceless to the legendary-to strikingly real life.
Doug is a multiple Blues Music Award winner, most recently the 2018 Blues Music Award for Acoustic Album Of The Year 'Break The Chain' and the 2017 Blues Music Award for Acoustic Artist Of The Year.
Doug MacLeod's newest release, 'Break The Chain', is quite possibly his strongest release to date, which speaks volumes.
Each song extremely personal and at the same time, universal; covering subjects topical, humorous, and soulful; from the satirical to the sublime.
Doug is an international touring artist who writes and sings original songs that are based on his own life and experiences. He learned from the old masters and carries forward a valuable tradition.
As a youth Doug overcame abuse and a crippling stutter by turning to music. After picking up a guitar, and singing - he found his voice.
MacLeod's playing landed him sideman gigs with George 'Harmonica' Smith, Big Joe Turner, Pee Wee Crayton, Eddie 'Cleanhead' Vinson, Lowell Fulson and Big Mama Thornton. Over 30 years, 21 studio albums, several live records, compilations, a blues guitar instructional DVD and a live performance DVD, MacLeod has consistently earned raves. His songs have been covered by many artists including Albert King, Albert Collins, Joe Louis Walker and Eva Cassidy. MacLeod's songs have been featured in many TV movies and the hit show In the Heat of the Night. August Wilson requested his soulful slide guitar playing in the Los Angeles opening of "Gem of the Ocean".
Like the old masters who taught him, MacLeod's music expresses life and times through an intangible, elusive quality that may simply be a keen sense of what matters most. Doug's music, stories, and philosophy provide a healing that has helped others overcome the hardships of their lives.
Doug subscribes to the philosophies he learned from country bluesman Ernest Banks of Toano, VA. "Never play a note you don't believe" and "Never write or sing about what you don't know about."

Visit Website
Watch Video
---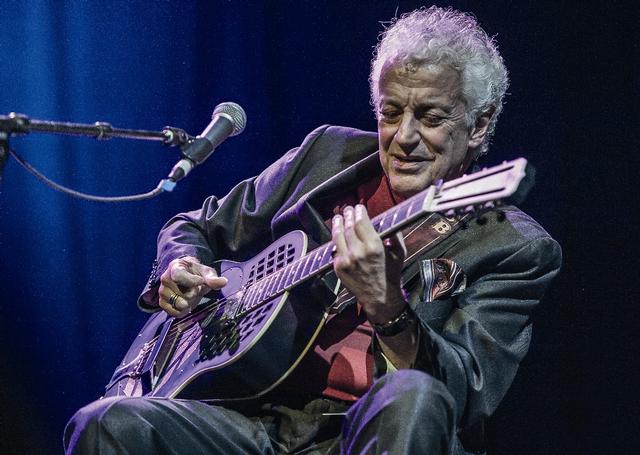 Doug MacLeod Guitar Clinic
$50.00
Saturday
6/08
12:00 pm
Buy Tickets
Intimate Guitar Class with Blues Master on Nighttown's Main Stage!
The workshop happens in two 75-minute halves with a refreshment break. The first half of the workshop Doug will focus on slide playing in open D tuning. The second half will feature Doug's unique tuning he calls 'Too Many D's'. The emphasis will be on slide technique, how to build a solo, and Doug's unique way of simplifying the guitar's fingerboard. He likes to say that he teaches tools, not licks, so the student can find his own musical voice and the feeling that lives behind the notes. There will be plenty of personal attention as attendance is limited, so bring your guitar! After a workshop with Doug MacLeod the student comes away with not only a whole new batch of tools, but with an insight to the music.
---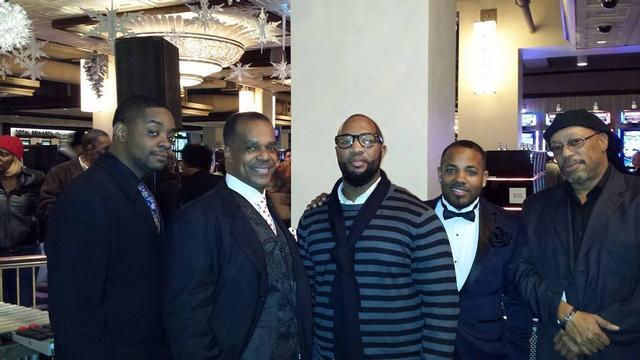 Forecast
$15.00
Saturday
6/08
8:30 pm
Buy Tickets
North Coast's Premier Contemporary Jazz Group back at Nighttown!
Featuring: Lem Adams-vibes, Gary Stevenson-bass, Alphonso McDuffie-keyboards, Riley Richards-sax, & Gene Butler-drums.
Forecast is the leading contemporary jazz group in the Northeast Ohio area. Founding members Lem Adams on vibes and Gary Stephenson on electric bass have been entertaining Ohio audiences for over 20 years. The current Forecast lineup includes Jermaine Lockhart on sax, Dave Crawford on keyboards, Kevin Byas on guitar, and Gene Butler on drums.
Forecast has shared the stage with many of the top names in contemporary jazz including Stanley Turrentine, Roy Ayers, The Crusaders, Bob James, Pieces of a Dream, and several others. They have won numerous awards and competitions over the years and have been the house band at The Q for Cleveland Cavs games.
Visit Website
Watch Video
---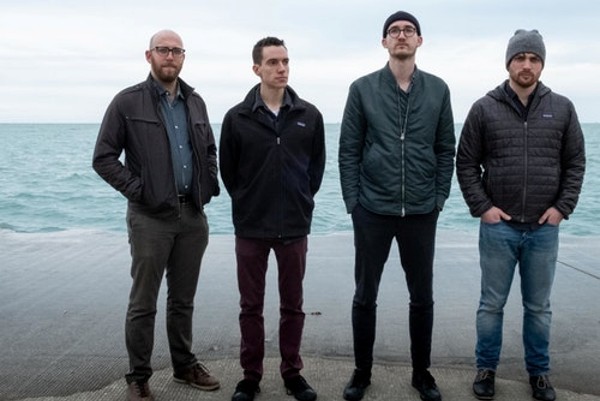 Max Bessesen Quartet
$15.00
Tuesday
6/11
7:00 pm
Buy Tickets
From Chicago. Dynamic Saxophonist and Oberlin Grad lights up the Stage at Nighttown!
Featuring: Max Bessesen-sax, Eric Krouse-piano, Ethan Phillion-bass, & Nathan Friedman-drums.
Born in Denver, Colorado Max was involved in music from an early age and began playing saxophone at 9. During his teenage years he developed his musicianship through performances in his father's quintet, city and statewide jazz ensembles, and collaborations with local rock and pop acts. The most notable of these was a studio session he recorded for Joe Richmond (Churchill) and Isaac Slade (The Fray).
In 2012 Max enrolled at Oberlin College and Conservatory to study with Gary Bartz. While he was a student there he also developed lasting mentor-student relationships with Eddie Henderson, Jamey Haddad, and Billy Hart and had the opportunity to perform with musical icons such as Ingrid Jensen, Ambrose Akinmusire, Chirs Thile, Dayna Stephens, Billy Drewes, Abraham Laboriel, Allison Miller, Simone Shaheen, and Gonzalo Grau. In 2014 he won an Outstanding Performance award in the Downbeat Undergraduate Small ensemble competition.
Around this time Max began playing extensively with the other three members of what would later become the electro-acoustic group Echoes. Their music has been described as "profound" and "trans-idiomatic"by Grammy award-winning producer Jay Ashby and has graced stages in Canada, Jordan, India, The Netherlands, and across the United States. Their work has been supported through grants from the US Embassy, the Oberlin Conservatory Dean's office, and the Avaloch Farms Music Institute. Echoes released their debut EP "Square Two" in August 2018.
In 2016 Max was the first jazz musician ever selected for a grant from the Frank Huntington Beebe Fund in its century-long history. Through the support of this grant Max spent six months in Chennai, India researching the rigorous and systematic South Indian Classical system. He augmented this study through two shorter trips to Ghana and Cuba to complete his project of applying the Carnatic system to the music of the African Diaspora.
Max settled in Chicago in August 2017. He can be seen performing regularly alongside other Chicago musicians and leading his own quartet.
Visit Website
Watch Video
---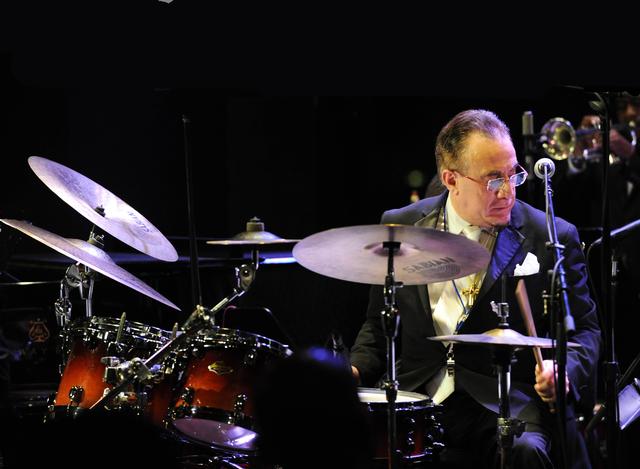 Bobby Sanabria Trio w/Jackie Warren & Peter Dominguez
$20.00
Wednesday
6/12
7:30 pm
Buy Tickets
Drummer and Latin Jazz Master from NYC teams up with North Coast Latin Jazz Masters for Summit Meeting at Nighttown!
Featuring: Tres Magos "Three Magicians" Bobby Sanabria-drums & percussion, Jackie Warren-piano, & Peter Dominguez-acoustic bass.
Bobby Sanabria is a 7-time Grammy-nominee as a leader. He is a noted drummer, percussionist, composer, arranger, conductor, producer, educator, documentary film maker, and bandleader of Puerto Rican descent born and raised in NY's South Bronx. He was the drummer for the acknowledged creator of Afro-Cuban jazz, Mario Bauzá touring and recording three CD's with him, two of which were Grammy nominated, as well as an incredible variety of artists. From Dizzy Gillespie, Tito Puente, Mongo Santamaria, Paquito D'Rivera, Candido, The Mills Brothers, Ray Barretto, Chico O'Farrill, Francisco Aguabella, Henry Threadgill, Larry Harlow, Celia Cruz, Pedrito Martinez, Roswell Rudd, Patato, The Cleveland Jazz Orchestra, Charles McPherson Jon Faddis, Bob Mintzer, Phil Wilson, Randy Brecker, Charles Tolliver, M'BOOM, Michelle Shocked, and many more.
His first big band recording, Live & in Clave!!! was nominated for a Grammy in 2001. A Grammy nomination followed in 2003 for 50 Years of Mambo: A Tribute to Perez Prado. His 2008 Grammy nominated Big Band Urban Folktales was the first Latin jazz recording to ever reach #1 on the national Jazz Week charts. In 2009 the Afro-Cuban Jazz Orchestra he directs at the Manhattan School of Music was nominated for a Latin Grammy for Kenya Revisited Live!!!, a reworking of the music from Machito's greatest album, Kenya. In 2011 the recording Tito Puente Masterworks Live!!! by the same orchestra under Bobby's direction was nominated for a Latin Jazz Grammy. Bobby's 2012 big band recording, inspired by the writings of Mexican author Octavio Paz, entitled MULTIVERSE was nominated for 2 Grammys.
He is an associate producer of and featured interviewee in the documentaries, The Palladium: Where Mambo Was King, winner of the IMAGINE award for Best TV documentary of 2003, and the Alma Award winning From Mambo to Hip Hop: A South Bronx Tale where he also composed the score in 2006 and was broadcast on PBS. In 2009 he was a consultant and featured on screen personality in Latin Music U.S.A. also broadcast on PBS. In 2017 he was also a consultant and featured on air personality for the documentary We Like It Like That: The Story of Latin Boogaloo. He is the composer for the score of the 2017 documentary Some Girls. DRUM! Magazine named him Percussionist of the Year in 2005; he was also named 2011 and 2013 Percussionist of the Year by the Jazz Journalists Association. He holds a BM from the Berklee College of Music and is on the faculty of the New School University and the Manhattan School of Music.
His latest recording released in July 2018 is a monumental Latin jazz reworking of the entire score of West Side Story entitled, West Side Story Reimagined, on the Jazzheads label in celebration of the shows recent 60th anniversary (2017) and its composer, Maestro Leonard Bernstein's centennial (2018). Partial proceeds from the sale of this historic double CD set go the Jazz Foundation of America's Puerto Relief Fund to aid Bobby's ancestral homeland after the devastation form hurricanes Irma and Maria.
Visit Website
Watch Video
---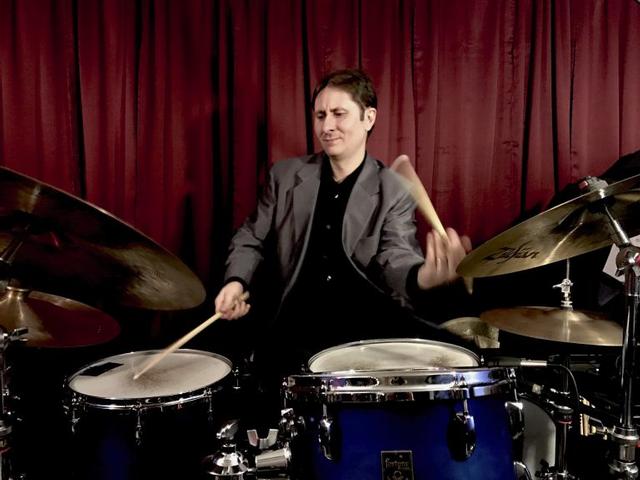 Ricky Exton's Octo Jazz
$10.00
Thursday
6/13
8:00 pm
Buy Tickets
North Coast Drummer Extraordinaire leads All-Star Octet Live at Nighttown!
Featuring: Ricky Exton-drums & leader, Garret Folger-trumpet, Dave Sterner-alto sax, Matt Horwich-tenor sax, Dave Kasper-baritone sax, Eric Dregne-trombone, Joe Hunter-piano, Bill Nichols-bass....& Special Guest Vocalist Dane Vannatter!
In 2017 Ricky Exton founded his eight piece ensemble called Octo Jazz. Octo Jazz features Ricky Exton as Drummer/band leader as well as some of Cleveland's finest Jazz musician's. The ensemble pays homage to some of the great Jazz arrangers including but not limited to the "West Coast" or "Cool" style of Jazz as well as some original compositions and arrangements by Exton and other members of the band.
Ricky Exton: Drummer, recording artist, composer, arranger, and producer, has been active in the music community for over 2 decades. At an early age, Ricky's talents emerged as one of the Cleveland Tri C All Stars. He continued his career in music at the Berklee College of Music in Boston, Mass., where he earned a Baccalaureate in Professional Music. His performance venues include jazz festivals, concerts, television appearances, and private and corporate events. He has performed with Lou Rawls, Wynton Marsalis, Rufus Reid, Terence Blanchard, Ernie Krivda, Cyrus Chestnut, Joanne Brackeen, Kim Nazarian, Dominick Farinacci, and international guitar virtuoso Neil Zaza. In addition, Ricky is an active session musician recording in studios from the east coast to the west coast.

Visit Website
Watch Video
---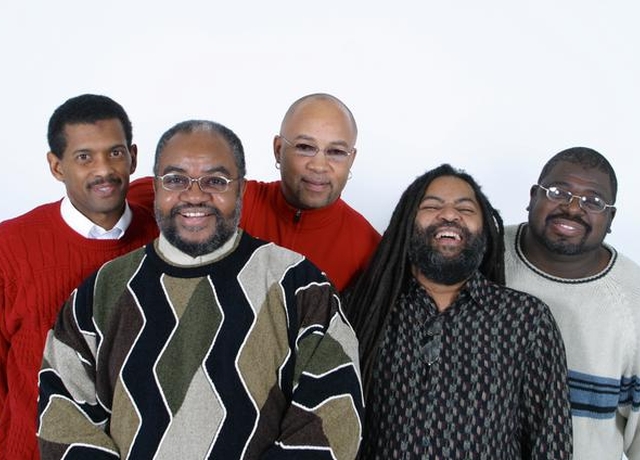 Horns & Things
$20.00
Saturday
6/15
8:30 pm
Buy Tickets
Landmark North Coast Contemporary Jazz Group live at Nighttown!
Featuring: Ken LeeGrand-sax, J.T. Lynch-sax, Sakait Baksar-piano & keys, Derrick James-electric bass, & Ray Harvin-drums.
"Horns & Things" is the powerhouse contemporary jazz ensemble that has pleased audiences throughout the years! The group was founded by saxophonists J.T. Lynch and Ken LeeGrand. In an effort to find a place for their music, which could fit the modern genre and fulfill the needs if the Main Stream market, they teamed with Bassist, Derrick James, Keyboardist, Sakait Baksar and Drummer, Ray Harvin to form the nucleus of the band. Percussionist Bill Ransom has been an addition on various recording sessions and performances. This phenomenal group has been performing for over twenty years.
They have shared the spotlight with a who's who list of legendary performers from Dexter Gordon, Freddie Hubbard and Joe Sample; to contemporary artists that include; Pieces of a Dream, Najee, Ronnie Laws, Kim Waters, Alex Bugnon and Marion Meadows. Horn's & Things has opened for R&B artists such as El Debarge, Phillip Bailey, Millie Jackson and Kevin Eubanks. They have participated in jazz festivals, headlined in concerts and performed the college circuits. Horn's & Things has five recording projects, which includes three C.D.'s. "Till the Dawn," Northern Wind","Da Boss", and their most recent release "Get Your Hat On"
Regardless of the occasion, Horn's & Things has the crossover appeal that pleases audiences of all categories and have proven over the years that they are the dynamic, explosive and intense performers required to make your venue thrive.
Don't miss a Nighttown favorite with Horns & Things live at Nighttown.
Visit Website
Watch Video
---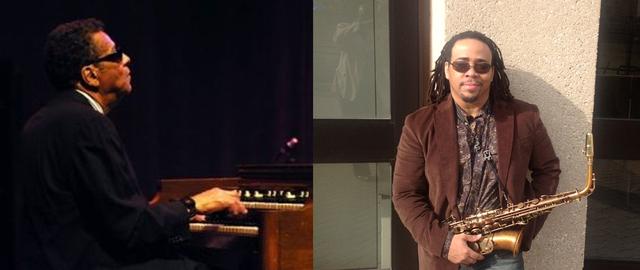 Eddie Baccus Sr. & Jr.
$20.00
Sunday
6/16
7:00 pm
Buy Tickets
Father's Day Celebration with the legendary Baccus Family leading All-Star Group live at Nighttown!
Featuring: Eddie Baccus Sr.-Hammond B-3 Organ, Eddie Baccus Jr.-Sax, Cecil Rucker-Vibes, Billy Artis-Guitar, Perry William III-Drums, & Special Guest Vocalist Mike Cady.
One of the senior statesman of the Cleveland Jazz Scene, organist Eddie Baccus Sr. has set the standard locally since the early 1960's. Like the late great Jimmy Smith, Baccus is a virtuoso on the Hammond B-3, equally adept at soul jazz and bebop. In many ways Eddie Baccus Sr. has been to the jazz scene what the late Robert Jr. Lockwood was to the local blues scene; he has been a leader, mentor, and the soul of the community for many years.
Early on his talent was evident as he was linked with another jazz legend, saxophonist Roland Kirk. Baccus and Kirk were schoolmates at the Ohio School of the Blind and their sessions together in the old Euclid and 105th area are the stuff of local legends. Kirk would go on to national acclaim before his untimely death in the late 70's. Baccus stayed close to home and it has been our good fortune.
Eddie Baccus Sr. has been the bedrock of the Cleveland jazz scene and his influence on fans and musicians alike has been invaluable.

After 15 years of recording and touring with famed urban jazz ensemble Pieces of a Dream, saxophonist Eddie Baccus, Jr. stepped out on a lush, soulful and funky Journey To Love, his independent debut demo to promote him for upcoming shows. Though it has been extraordinarily well received, Baccus is excited about a remixed and remastered version of the collection, which also features three new songs. The Cleveland born and raised, Virginia based artist will be releasing the revamped version as part of a package with his soon to be released follow-up album whose title perfectly reflects Baccus' life and career as he reflects on the last 20 years and looks forward to the future: Living The Dream.
Baccus is currently putting the finishing touches on the new album, which will feature jazz greats like keyboardist Russell Ferrante of the Yellowjackets, fellow saxmen Eric Marienthal and Elan Trotman, blues guitarist Robben Ford and a special guest appearance by Baccus' father, organist Eddie Baccus, Sr
Like his hero Grover, Baccus switches artfully between soprano, alto and tenor, and on Living the Dream is also playing baritone sax and EWI. Since leaving Pieces of a Dream, he has been recording and performing live with his band Straight to the Point, a powerful group of musicians who live in the Beltway region (Maryland and Northern Virginia) .
Joining Eddie Sr. and Eddie Jr. for their appearance at Nighttown will be an All-Star Cleveland lineup. They are Cecil Rucker on the Vibes. Eddie Sr. has frequently appeared with Cecil's group Good Vibes. Billy Artis is on guitar. Many will remember Billy from his days backing the late great Bill Doggett at the Theatrical in downtown Cleveland. Perry Williams III is on drums. Perry is a veteran on the soul jazz circuit and has worked with Eddie Sr. and Cecil extensively. And on vocals is Mike Cady.
Visit Website
Watch Video
---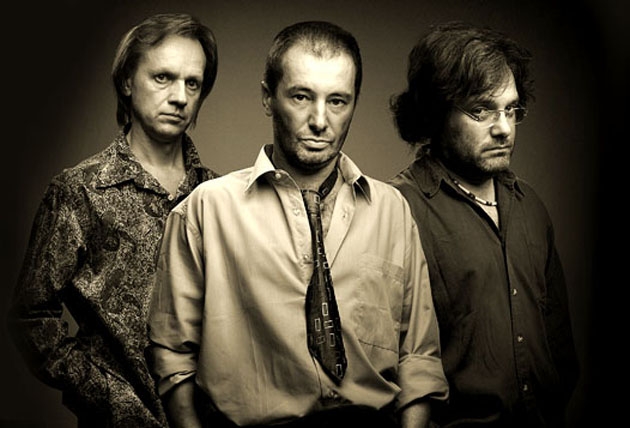 Vezhlivy Otkaz
$20.00
Monday
6/17
7:00 pm
Buy Tickets
From Moscow, Russia! Vezhlivy Otkaz Translates as"Polite Refusal".
Cutting Edge Trio formed in 1985 combine Jazz, Rock, and Original Conceptions for unique blend Live on the Nighttown Stage!
Featuring: Roman Suslov-vocals & guitar, Dmitry Shumilov-bass. & Mikhail Mitin-drums.
Vezhlivy Otkaz, which means "polite refusal", is one of the most original bands in Russia pushing the boundaries of art-rock and combining eccentricity and discipline. It was formed in 1985 with a then-popular reggae/ska blend and went on to boldly challenge both political and musical conventions in the orthodoxy of then-Soviet and now-Russia's official art ethos.
Far from where they started, VO has gone through numerous stylistic changes, flirting with everything from free jazz to art-core and Russian folk. Their sound, however, has always been unique and immediately recognizable. Roman Suslov's rhythmic guitar work and unusual vocals gives VO's music a precisely constructed, crystal-clear sound that is completely devoid of any of the extra noise so typical of rock music at large.
These uniquely important veterans of the historic musical rebellion in Russia will perform as a power trio on their second tour of the U.S.
Visit Website
Watch Video
---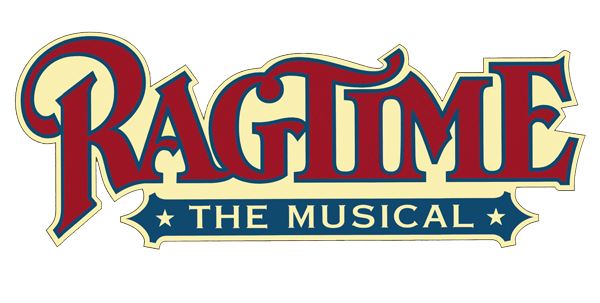 Ragtime Cast Preview
$20.00
Tuesday
6/18
7:00 pm
Buy Tickets
Cast of Cain Park's Production of Ragtime hit Nighttown with some Preview Numbers and More!
This sweeping musical portrait of early-twentieth-century America tells the story of three families in the pursuit of the American Dream. Together, they confront history's timeless contradictions of wealth and poverty, freedom and prejudice, hope and despair...and what it means to live in America. The Tony-winning score is just as diverse as the melting pot of America itself, drawing upon many musical styles: from the ragtime rhythms of Harlem and Tin Pan Alley to the klezmer of the Lower East Side, from bold brass band marches to delicate waltzes, from up-tempo banjo tunes to period parlor songs and expansive anthems.
Written by the award-winning composer/lyricist team of Stephen Flaherty and Lynn Ahrens (Once on This Island, Seussical and Lucky Stiff), noted playwright Terrence McNally, and based on E.L. Doctorow's distinguished novel, Ragtime is the winner of the 1998 Tony Awards for Best Score, Book and Orchestrations, and both the Drama Desk and Outer Critics Circle Awards for Best Musical and Best Score. Called by TIME Magazine "A triumph for the stage," and by the International Herald Tribune "the best musical in twenty years," this acclaimed musical is filled with pageantry, emotion and hope, bursting onto the stage like no other musical.
Visit Website
---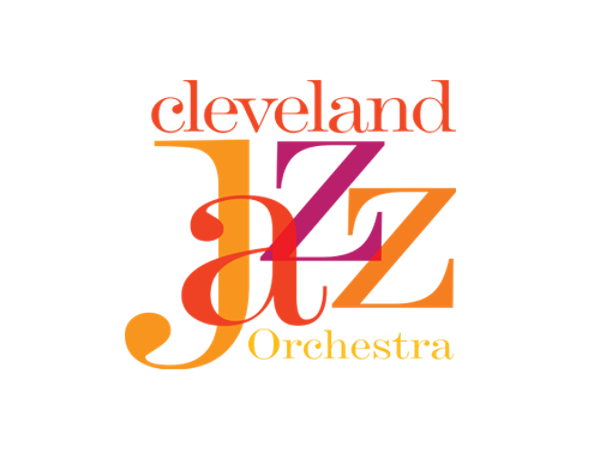 Cleveland Jazz Orchestra
$35.00
Friday
6/21
8:00 pm
Buy Tickets
Legendary Cleveland Jazz Orchestra plays Special Show and announces their Schedule for their upcoming 35th Season!
Special Guest Vocalist Evelyn Wright!
For 34 years, the Cleveland Jazz Orchestra has provided NEO with many memorable educational and entertaining events. Every year, the CJO can be heard with the finest jazz musicians in the idiom as well as the region's budding jazz neophytes. Nighttown is excited to share an evening on June 1st on the Fully Covered Stephens Green Patio with the CJO as they hold their first ever season announcement event called "Looking Forward, Laying Back." The evening will feature a CJO small group during a cocktail hour, and the big band will perform selections from the upcoming and current seasons.
Paul Ferguson has been director of Jazz Studies at Case Western Reserve University since 1988. A graduate of the University of Akron and the Eastman School of Music, Paul has traveled with the Tommy Dorsey and Glenn Miller bands as lead trombonist and arranger and currently fills those functions with the Cleveland Jazz Orchestra. Paul was principal trombonist of the Canton Symphony from 1989-98 and at various times has also performed with the Cleveland Orchestra, Cleveland Opera, the Ohio Chamber Orchestra, Apollos's Fire, the Cleveland Chamber Brass, the New Hampshire Festival Orchestra and various groups across Northeast Ohio. In 1995, Paul was the recipient of the Gil Evans Fellowship in Jazz Composition.He has two recordings–"Blue Highways", recorded with the RIAS Big Band of Berlin, and "Friends", recorded with his own orchestra. Last summer, Paul taught at an International Jazz Seminar in Zarautz, Spain, wrote three arrangements for the Glenn Miller Orchestra and wrote three arrangements for the Cleveland Pops for use on the Drew Carey show.
Evelyn Wright will be one of the featured vocalist for this concert with The Fat Tuesday Big Band. Evelyn Wright has been a professional vocalist for over twenty five years with experience in Jazz, R&B and Pop styles of music. Evelyn is a native from Cleveland, Ohio, and was voted Best Female Vocalist in 1985 in conjunction with WCPN radio station. She is also the winner of Most Promising Female Artist and Favorite Female R&B Singer 1993 by Midwest Urban Music Awards. Evelyn has toured throughout the United States and Canada performing in the top hotels, nightclubs, and concert halls.
Visit Website
Watch Video
---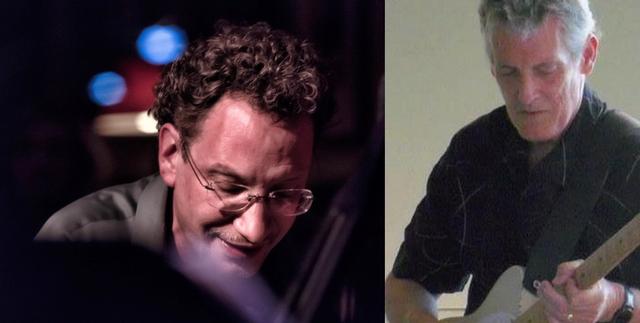 Pete Cavano & Joe Hunter
$10.00
Sunday
6/23
7:00 pm
Buy Tickets
North Coast Music Legends Combine for Exciting Night of Jazz, Blues, & More!
Nighttown favorite Joe Hunter has released two popular CD's in recent years. Hunter is the pianist of choice in the Northeast Ohio area. He can be heard frequently in the Fat Tuesday Big Band, Swing City, and backing big name artists. He has backed many, including the legendary Tito Puente, and saxophonist David Sanborn, At Nighttown Hunter has backed some several top guns including clarenetist Ken Peplowski, and saxophonists David "Fathead" Newman, and Scott Hamilton. Joe Hunter is also on the faculty at Cuyahoga Community College (Tri-C), one of the top jazz programs in the country.
Pete Cavano - "It has been an honor and privilege to perform with artists as diverse as the late Robert Lockwood Jr., and local legends Anne E. Dechant, Wallace Coleman, Mr. Stress, and Colin Dussault, to name just a few.
In addition to my local work, I have been an annual performer at the Chet Atkins Appreciation Society Convention held in Nashville. This is a showcase of the best solo guitarists from around the world and I am humbled to be in their ranks.
Though I will continue to "sit in" with notable local bands, for the last 20 years I have concentrated on solo guitar. Covering everything from Bach to the Beatles, I have developed a broad repertoire which I can adapt to any audience."
Watch Video
---
Peter Asher & Jeremy Clyde
$40.00
Tuesday
6/25
7:00 pm
Buy Tickets
Thursday
6/27
7:00 pm
Buy Tickets
Peter Asher of "Peter & Gordon", & producer for James Taylor, Linda Ronstandt, & many others! Plus Jeremy Clyde of "Chad and Jeremy"
Two Legendary British Icons Join Forces for Two Special Nights of Acoustic Music with Great Stories and Music!
BACK BY POPULAR DEMAND!
Peter Asher of Peter & Gordon joins forces with Jeremy Clyde of Chad & Jeremy to star together in an unforgettable evening of music and memories featuring songs and stories from their sixties heyday as recording artists to Jeremy's success on stage, television (Downton Abbey) and film (The Iron lady) and Peter's Grammy-Winning career as Producer and manager of the likes of James Taylor, Linda Ronstadt and more.

Their respective British Invasion duos were collectively responsible for 30 Billboard chart hits. From the Chad & Jeremy catalog, they bring you "Distant Shores", "Yesterday's Gone" "Willow Weep For Me", "Before and After", "A Summer Song" and more. From the Peter & Gordon songbook comes "Woman", "I Go To Pieces", "I Don't Want To See You Again", "Lady Godiva", "A World Without Love" and more.

Don't miss this special opportunity to hear the stories behind the lives and music of these two legendary duos from the era that wiped clean and drew again the face of popular culture!!
"The duo oozed a refreshing abundance of natural English good humor and charm as they told tale after tale from their fabled careers...their voices blended seamlessly...(they) sound virtually identical even 50 years later."
- Steve Smith, Los Angeles Daily News
Watch Video
---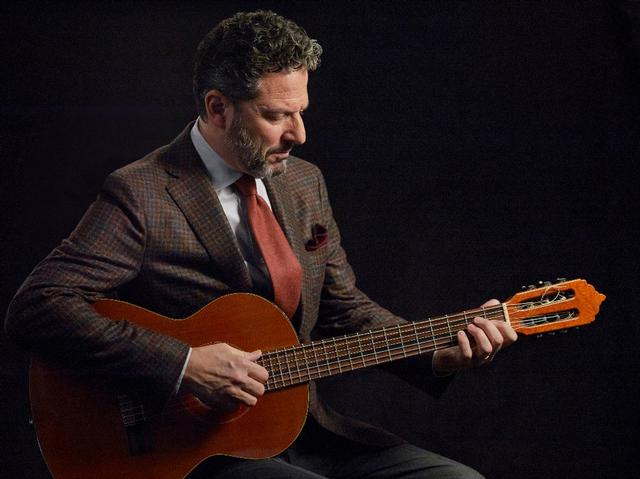 John Pizzarelli Trio
$40.00
Friday
6/28
7:00 pm
Buy Tickets
9:00 pm
Buy Tickets
Saturday
6/29
7:00 pm
Buy Tickets
9:00 pm
Buy Tickets
CD Release Event!
For Centennial Reasons: 100 Years Salute to Nat King Cole!
Vocalist and Guitar Master play Music from their New Nat King Cole CD and More Live at Nighttown!
A CENTENNIAL CELEBRATION OF NAT KING COLE World-renowned guitarist and singer JOHN PIZZARELLI has established himself as a prime contemporary interpreter of the Great American Songbook and beyond, with a repertoire that includes Paul McCartney, Joni Mitchell, Neil Young, Tom Waits, Antonio Carlos Jobim, and the Beatles. Now he honors the legendary singer Nat King Cole with a selection of his classics. While plenty of jazz greats have influenced his work, Cole has been Pizzarelli's hero and foundation over the last 25 years. John will be touring a celebration of Nat King Cole's music for his centennial in 2019.
Visit Website
Watch Video
---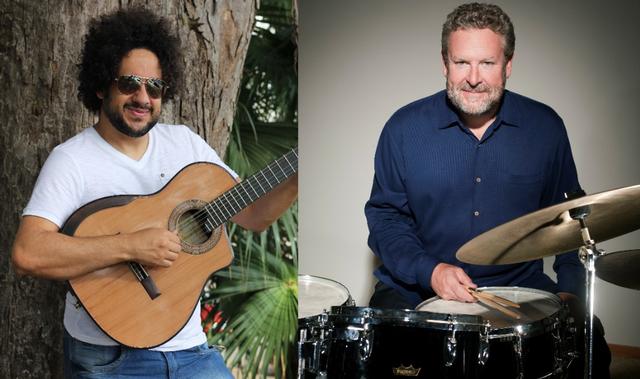 Diego Figueiredo & Jeff Hamilton Duo
$25.00
Sunday
6/30
12:00 pm
Buy Tickets
In Association with Tri-C Jazz Fest. Special Jazz Brunch Caps off the 2019 Tri-C Jazz Festival with All-World International Duo!
Featuring: Diego Figueiredo-guitar, & Jeff Hamilton-drums & percussion.
Diego Figueiredo (pronounced fig-a-ray-doe) is a new star of the guitar world. He is only 37, and he has released 23 CDs, 3 DVDs, and has played in more than 60 contries around the world. He is the winner of several important competitions including The Montreux Jazz Competition, and the VISA Prize. Diego has a unique interpretation, with tremendous techniques, enormous emotion, and his shows have been a great success to all audiences.
Brazil continuously fosters new stars that impress and amaze their audiences with their joy and exceptional technique. Diego Figueiredo makes new fans every time he enters the stage, and very few others play the guitar as expressively as he does.
Having received awards twice at the Montreux Jazz Festival as one of the greatest guitarists in the world, Diego Figueiredo performs one amazing concert after another.
Diego has recorded and performed with big names like Gilberto Gil, João Bosco, Roberto Menescal, Toquinho, Belchior, Fafá de Belém, Angela Maria, Toninho Horta, Larry Coryell, Ken Peplowski, Lewis Nash, John Clayton, Cyrille Aimée and many others.
With a variety of work already released, Diego is doing shows on the most important stages around the world enchanting and charming the public wherever he goes with his unique touch.
Originality is what versatile drummer Jeff Hamilton brings to the groups he performs with and is one of the reasons why he is constantly in demand, whether he is recording or performing with his trio, Oscar Peterson, Ray Brown, the Clayton Brothers or co-leading the Clayton-Hamilton Jazz Orchestra. As well as recording and performing throughout the world, Jeff also teaches, arranges and composes.
Jeff was influenced by Gene Krupa, Buddy Rich, Mel Lewis, "Philly" Joe Jones and Shelly Manne. In 1974, he got his first big break playing with the New Tommy Dorsey Orchestra. He then joined Lionel Hampton's Band until 1975 when he, along with bassist John Clayton, became members of the Monty Alexander Trio. He attained a childhood goal in 1977 when he joined Woody Herman and the Thundering Herd, with whom he made several recordings. In 1978, he was offered the position vacated by Shelly Manne in the L.A.4 with Ray Brown, Bud Shank and Laurindo Almeida. From 1983 to 1987, Jeff performed with Ella Fitzgerald, the Count Basie Orchestra, Rosemary Clooney and Monty Alexander. Jeff began his association with the Ray Brown Trio in 1988 and left in March 1995 to concentrate on his own trio.
In addition to his many recordings with Ray Brown, Jeff has been on nearly 200 recordings with artists such as Natalie Cole, Diana Krall, Milt Jackson, Rosemary Clooney, Barbara Streisand, Mel Torme, John Pizzarelli, Benny Carter, Lalo Schifrin, George Shearing, Dr. John, Clark Terry, Gene Harris, Toshiko Akioshi, Scott Hamilton, Harry "Sweets" Edison, Keely Smith, Bill Holman, Herb Ellis, Barney Kessel and Mark Murphy. Jeff is a frequent guest of the WDR Big Band in Cologne, Germany. He also appeared in Natalie Cole's Great Performances PBS special, Unforgettable and an Oscar Peterson documentary, Life In The Key Of Oscar.
Jeff Hamilton Trio "Time Passes On"
---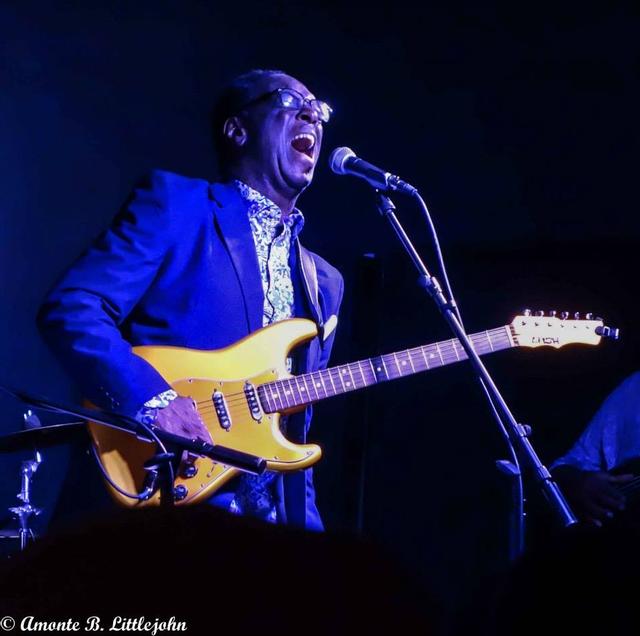 Sam Hooper Group
$15.00
Saturday
7/13
8:30 pm
Buy Tickets
Guitarist Extraordinaire leads All-Star Group playing Jazz, Blues, & More live at Nighttown!
Featuring: Sam Hooper-guitar & vocals, Moss Stanley-keyboards/vocals, Dan Wenninger-sax, Derrick James-bass/vocals, & Chuck Orange-drums.
Sam Hooper Group is an exciting Cleveland band rooted in the blues. Originally formed when Hooper lived in Boston, the band has evolved through tours and recording in the USA and Asia to develop its own interpretation of this classic art form. Hooper has kept the approach fresh, since returning to his hometown roots in Cleveland, OH four years ago and performing all over Northeast Ohio.
The current band is a mix of talented musicians who are old and new friends with experience in jazz, rock, funk, and blues. The mailing list grows with every performance so the bands influence is steadily growing. Check them out on their newest CD, "Sam Hooper & Mike Null - Hoodoo Blues."
Hooper's newest CD, "Sam Hooper and Mike Null - Hoodoo Blues," was the Winner for 2015 Best Self-Produced CD in the Cleveland Blues Society's annual International Blues Challenge competition.
"Without eschewing the gritty soul of traditional blues, guitarists Hooper and Null break stereotypes by sidestepping standard shuffles and stomps for fresh takes on classic tunes that buoy their sweet molasses vocal performances with jazz informed chord changes, rhythms and melodies. And Hooper's original "Itchin' To Be Your Man" has the hip, sophisticated vibe of a lost Mose Allison gem."
- Ted Drozdowski, Nashville Scene
Visit Website
Watch Video
---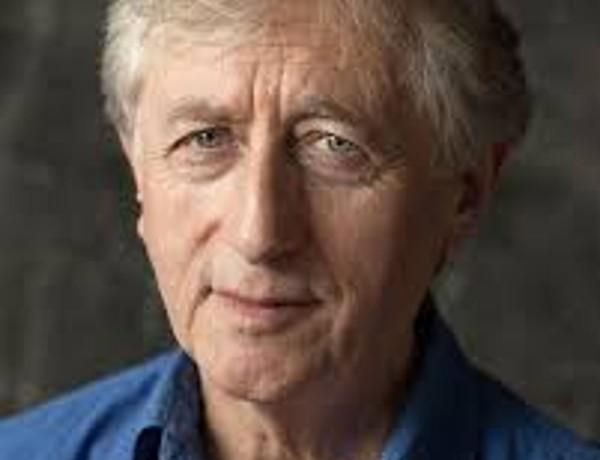 Jeremy Clyde
$30.00
Thursday
8/15
7:00 pm
Buy Tickets
Singer/Songwriter from England plays Classics from Chad & Jeremy Songbook, and New Compositions Live at Nighttown!
To start with, the timing wasn't great. He was born at a truly bad moment, March 1941, when Britain Stood Alone and things looked grim indeed. Later, things picked up. At school, his piano teacher hit him every time he made a mistake, which swiftly led to taking up the ukelele. And then folky guitar stuff. He met a chap at drama school, one David Stuart Chadwick, known to all as Chad. He played better. He also played piano. So, the usual thing... they had a college band for a while, The Jerks. Drama school over, off to be a Proper Actor, to a rep season in Dundee, Scotland. Damn chilly. Then back to conquer London. Bad timing... Equity, the actor's union, is on strike. Thus, call old pal Chad which led to singing in a bar which led to John Barry checking them out and signing them up. Their first effort "Yesterday's Gone" was a minor hit in the UK, but things really took off in the USA where, in the slipstream of The Fabs, anyone with a record and hair was in with a chance.
Success followed. Seven Top Forty hits, it says here. "A Summer Song" is the big one. "Trees swaying in the summer breeze... silver leaves etc." You probably know it.
But now the so-called British Invasion is over; big serious albums are in. Check out The Ark, if that's your thing. Album stiffs, nowadays a big cult number. So, back to England and that acting career. Got v. lucky, v. quickly... BBC series, hit play in the West End, then Broadway. Since then, popping up all over the place on British TV, in the theatre, and occasionally, in films. Lots of hats and facial hair. Lots of period roles. Lots of villains, as well.
But, yesterday hasn't gone yet, it seems, and in the mid 80's they get together again for a bit of touring and recording.
Visit Website
Watch Video