---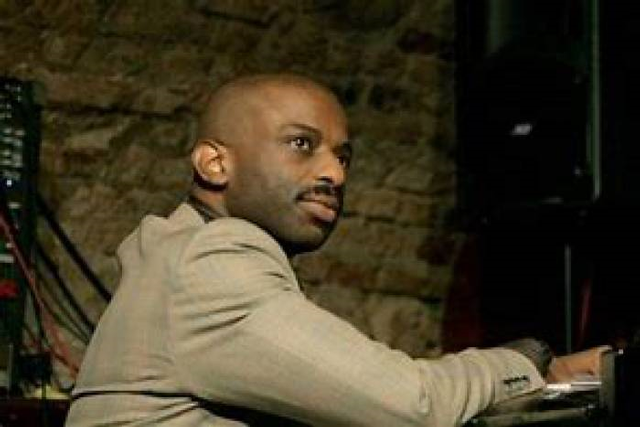 Anthony Wonsey Quartet
$25.00 ($30 @ door)
Saturday
4/06
6:00 pm
Buy Tickets
Anthony Wonsey - piano | Melanie Charles - vocal
Grant Langford - tenor | Dimitri Kolesnic - bass | John Lamkin III - drums
An adventurous yet flexible pianist with a potentially significant future, Anthony Wonsey started playing music when he was six. Wonsey studied first with his mother (a classical pianist) and then Zilner Randolph. After earning a full scholarship to Berklee, from which he graduated in 1994, Wonsey moved to Boston and played locally with Roy Hargrove and Antonio Hart, among others. While still at Berklee, Wonsey toured with Christopher Hollyday, Nnenna Freelon, and Kenny Garrett. During the past few years, Anthony Wonsey has played regularly and recorded with the groups of Carl Allen and Nicholas Payton. His debut CD as a leader, Anthonyology, was recorded for the Japanese Alfa Jazz label and released domestically by Evidence.
---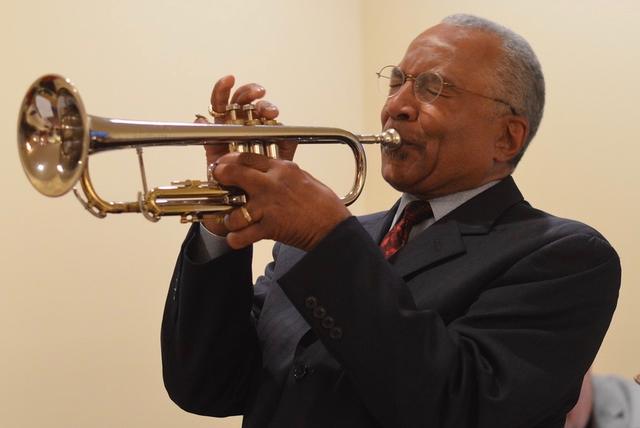 JOHN R. LAMKIN, II - ANNUAL JAZZ APPRECIATION MONTH SHOW
$15.00 ($20 @ door)
Saturday
4/13
6:00 pm
Buy Tickets
John Lamkin II - trumpet/flugelhorn | Michael Hairston - saxophones | Bob Butta - piano
Michael Graham - bass | Jesse Moody - drums
"JAZZ TRUMPET TUNES" The Music of Legendary Jazz Trumpet Players ~ including music from Lee morgan, Dizzy Gilespie, Clifford Brown, Blue Mitchell, Kenny Dorham, Freddie Hubbard, Woody Shaw, Miles Davis, and Roy Hargrove. This event will feature "THE JOHN LAMKIN "FAVORITES" JAZZ QUINTET" - John R. Lamkin II - Trumpet and Flugelhorn, Michael Hairston - Saxophones, Bob Butta - Piano, Michael Hairston - Bass, and Jesse Moody - Drums.
Currently, Dr. Lamkin regularly performs with his "Favorites" Jazz Quintet. Enamored by the 1950s, 60s and 70s jazz quintets led by Art Blakey, Horace Silver, Miles Davis and many others, Lamkin's quintet specializes in presenting a repertoire of "straight ahead" jazz standards and originals. The name "Favorites refers to the jazz music that he prefers to all others as well as the many local musicians he hand selects to perform in his band due to their exceptional musical artistry and depths of friendship. HIs group serves as a platform for area musicians who yearn, as he does, to play "straight ahead jazz." In addition to his performance schedule, Dr. Lamkin serves on the faculty of Sojourner Douglass College as an adjunct professor teaching a Jazz Appreciation course. Dr. Lamkin received the "2014 Jazz Heroes Award" from the Jazz Journalist Association for having a significant impact to jazz music in the Baltimore community.
---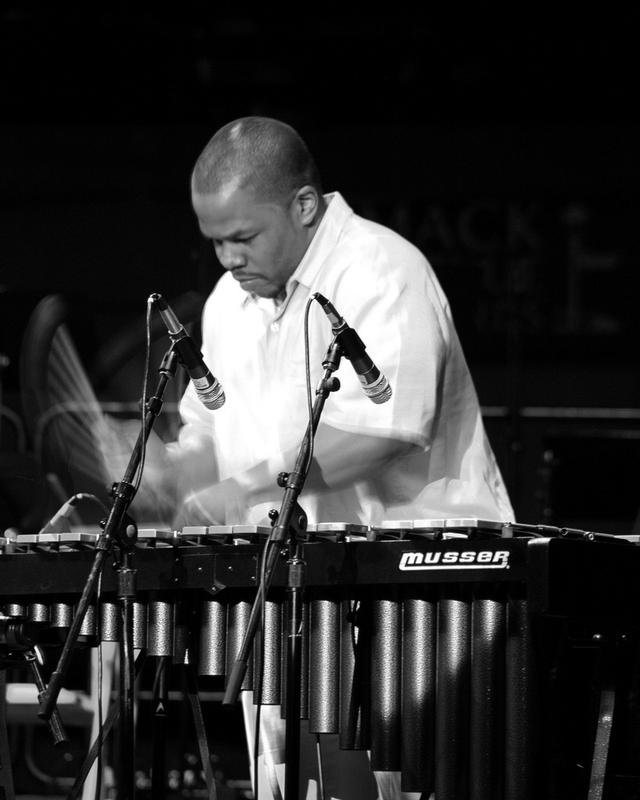 Warren Wolf Group with special guest Christian McBride featuring Sean Jones
$35.00 ($40 @ door)
Saturday
4/20
6:00 pm
Sold Out
Warren Wolf - vibes | Christian McBride - bass | Sean Jones - trumpet
Alex Brown - piano | John Lamkin III - drums
Warren Wolf is a multi-instrumentalist from Baltimore, MD. From the young age of three years old, Warren has been trained on the Vibraphone/Marimba, Drums, and Piano. Under the guidance of his father Warren Wolf Sr., Warren has a deep background in all genres of music. Beginning with classical music, Warren studied classical composers from Bach, Beethoven, Mozart, Paganini, Brahms, Vivaldi and Shostakovich. Warren also studied ragtime music learning music from the songbooks of Scott Joplin, Harry Brewer and George Hamilton Green. In Jazz, Warren has studied artist and composers from Charlie Parker, Miles Davis, Duke Ellington, Louis Armstrong, Freddie Hubbard, Clifford Brown, Herbie Hancock, and many others.
---
Dennis Chambers featuring Frank McComb tribute to D Hathaway & S Wonder
$37.00 ($42 @ door)
Saturday
5/04
6:00 pm
Buy Tickets
Dennis Chambers Frank McComb Craig Alson Eddie Baccus
Dennis Chambers began drumming at the age of four years, and was gigging in Baltimore-area nightclubs by the age of six. He was recruited in 1981 by the Sugar Hill Label to be their "house drummer." Chambers played on many Sugar Hill releases, sounds like Keith LeBlanc [not Chambers], who was the Original Sugar Hill Rhythm Section drummer ["White Lines," "The Message," "8th Wonder," and so on], with Skip McDonald (guitar) and Doug Wimbish (bass)].
In 1978 (at 18 years old) he joined Parliament/Funkadelic, and stayed with them until 1985. In 1986 he joined the John Scofield band. Since then he has played with most of the major figures in jazz fusion music.
He has recorded and performed with Tommy Coster, John Scofield, George Duke, Victor Wooten, Brecker Brothers, Santana, Parliament/Funkadelic, John McLaughlin, Niacin, and many others.
He has toured extensively with Carlos Santana and makes appearances with his band Niacin.
In December 2004, Chambers was awarded an Honorary Doctorate of Music from Berklee College of Music.
Watch Video
---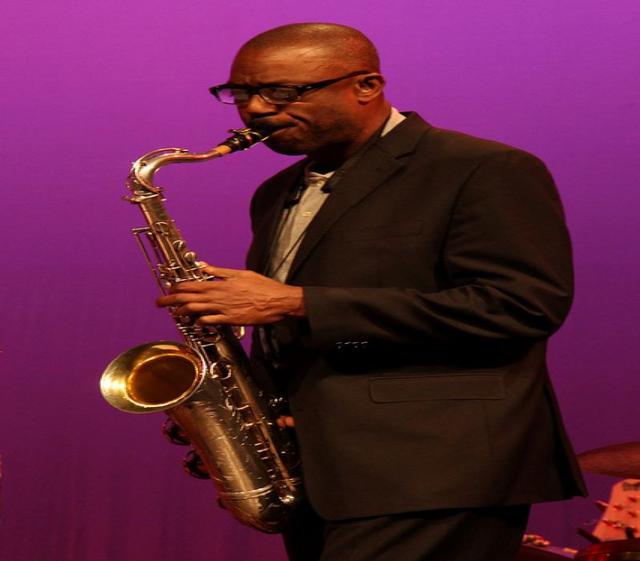 Paul Carr with special guest Buster Williams
$30.00 ($35 @ door)
Saturday
6/01
6:00 pm
Buy Tickets
Paul Carr, a Houston native and 1985 Howard University graduate, has dedicated his professional career to mastering the saxophone and the art of Jazz. Paul has received several outstanding musician awards at high school, college, and jazz festivals.
Buster Williams is a prodigious artist whose playing knows no limits. He has played, recorded and collaborated with jazz giants such as Art Blakey, Dexter Gordon, Jimmy Heath, Branford Marsalis, Wynton Marsalis, Gene Ammons, Sonny Stitt, Herbie Hancock, McCoy Tyner, Elvin Jones, Miles Davis, the Jazz Crusaders, Ron Carter, Woody Shaw, Sarah Vaughan, Benny Golson, Mary Lou Williams, Lee Morgan, Cedar Walton, Sonny Rollins, and Freddie Hubbard, to name a few.