---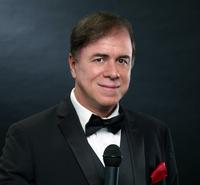 TONY Z AND STEF: "THE WILD RIDE OF AMORE" POSTPONED
$20.00
Saturday
3/13
6:00 pm
Buy Tickets
In honor of our location in Little Italy, Tony Ziesat and Stef Scaggiari are returning to Germano's with a program that emphasizes the Mediterranean approach to love: EMBRACING the mercurial journey of romance, with all of its ups and downs. In addition to performing a variety of compositions from the Great American Songbook that reflect that theme, Tony will be singing in Italian, Greek, French, and Spanish to illustrate the international recognition of the wild ride of love!
"Tony Z's vocal interpretations of the Great American Songbook and jazz standards are beautifully expressive of that body of work. Hearing him live is a rare opportunity to experience the timelessness of those great songs in person. Go see Tony Z and Stef as soon and as often as you can!" - Jimmy Kachulis, Professor of Songwriting and World Music, Berklee College of Music
Visit Website
Watch Video
---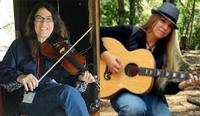 KIPYN MARTIN AND GINA FORSYTH POSTPONED
$20.00
Friday
3/19
6:00 pm
Buy Tickets
Kipyn Martin is an emerging Americana singer-songwriter whose roots sink deep into the banks of the Shenandoah River. Accolades forKipyn include being honored by the Washington Area Music Association with their WAMMIE Award for New Artist of the Year and multiple Gold Awards in the Mid-Atlantic Song Contest. Kipyn also tours the country with Allison Shapira in the duo show Joan & Joni, a tribute to the music of Joan Baezand Joni Mitchell (info @ www.joanandjoni.com). Kipyn's 2020 calendar includes shows with her band The Sunshiners, to benefit Music for the Planet (details at www.kipynmartin.com/musicfortheplanet), solo touring in the Chicago area (March) and co-bill shows with Siobhan O'Brien in the Southeast (September).
web site = www.kipynmartin.com
video = https://youtu.be/6nelSU8INPM
New Orleans-based Gina Forsyth is an award-winning singer/songwriter, who is known for her wizardry on fiddle and guitar. With an alto as unique as it is soulful, unpretentious songs that cut straight to the heart, and a wicked sense of humor, her live performances are legend. Considered one of the best Cajun fiddlers in Louisiana (no small feat), Gina is in demand from other great Louisiana musicians to play club gigs and festivals, some of the same talent that backs her up when she plays as Gina Forsyth and Friends. Rheta GrimsleyJohnson of Daily Journal probably sums up Gina best:
"If you've ever wondered what happened to the gutsy folk singers who used to roam the earth with their instrument and protest, check out Gina Forsyth. In the tradition of Guthrie, Dylan and Prineshe is writing and singing, not just fiddling while America burns."
web site = www.ginaforsyth.com
video = https://www.ginaforsyth.com/video/
---
GIFT CERTIFICATE
$25.00 - $200.00
Buy Tickets
Gift certificates are available for lunch or dinner at the new Germano's PIATTINI. Truffle pizza, fried long-stem artichokes, grilled calamari, Castelvetrano olives, Kobe beef meatballs, red beet ravioli and, yes, back by popular demand our Nonna's lasagna. Abundant vegan, vegetarian and gluten-free options and we are a nut-free facility. When we say "everyone on your list" we mean EVERYONE!
Gift certificates are also redeemable for tickets to a show in our upstairs Cabaret at Germano's. Whether you are shopping for friends, family or business acquaintances, fans of classical, rock, bluegrass, jazz, Broadway, Shakespeare... the Great American Songbook, tickets to a live performance are appreciated by all.
Buy online or, if you prefer, bring us your gift list, and while we prepare your gift certificates, join us for drinks and piattini in our new PIATTINI bar with Happy Hour prices from 5pm to 7pm. Or send us your list in advance and we will have your order wrapped and ready for pickup.